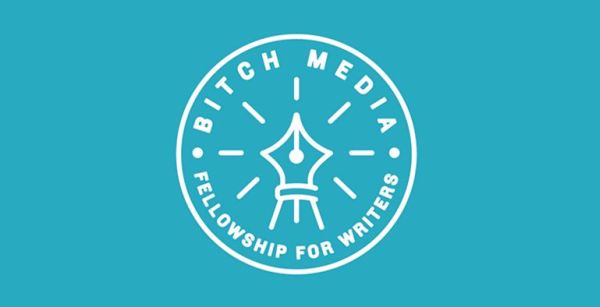 Bitch Media Organization now its 21st year, is pleased to offer the Bitch Media Fellowships for Writers. The program is a series of three-month intensive writing fellowships which goal is to develop, support, and amplify emerging, diverse voices in feminist, activist, and pop-culture media.The fellowship is designed for writers who want to develop confident, well-rounded voices and are particularly interested in feminist criticism and mission-driven journalism.Bitch Media's mission is to provide and encourage an engaged, thoughtful response to mainstream media and pop culture, and also to encourage people to consider feminism as a necessary part of the broader social justice movement.The fellows will receive a $2,000 stipend for the three-month fellowship (total $8,000).
Bitch Media is a nonprofit, independent, feminist media organization dedicated to providing and encouraging an engaged, thoughtful feminist response to mainstream media and popular culture.Bitch Media publishes the award-winning magazine Bitch: Feminist Response to Pop Culture, daily online articles and opinions, weekly podcasts, and offer lectures and workshops around the world through Bitch on Campus.
Eligibility:
Fellows can be located anywhere in the world, or at least anywhere with access to email and Skype.
There is no set age limit.
If you are a writer who has minimal publication experience, they strongly encourage you to apply.
If you are passionate about one of the above subject areas but do not have a history of writing or blogging about them, they strongly encourage you to apply.
If you are a writer still figuring out what subjects obsess you, they strongly encourage you to apply.
Fellows may be based globally, and U.S. citizenship or residence is not required to be a fellow. Writers who have contributed to Bitch before will be considered on a case-by-case basis.
How to Apply:
To apply for the MediaFellowship, the applicant must submit online application by creating an account through the given link: https://bitchmedia.submittable.com/submit
Financial Aid and Award Money:
Fellows will work in one of four subject areas during the fellowship period:
Reproductive rights & justice
Pop-culture criticism
Technology
Global feminism
During the 3-month fellowships, the fellows will:
Receive a $2,000 stipend for the three-month fellowship (each subject areas).
Produce a minimum of six online articles for Bitch Media in the topic area of their fellowship. These pieces can take a variety of forms: reported, analytical, advocacy-focused, even infographic, and are least 600 words in length.
Produce at least one long-form article to be published in the quarterly magazine Bitch: Feminist Response to Pop Culture.
Participate in bi-weekly discussions (by phone or Skype if fellows cannot meet in person) with the fellowship director and other members of the Bitch Media staff.
Receive mentorship and support in creating, shaping, and editing articles and blog posts.
Receive follow-up support with placing future articles and essays, and make great connections within the feminist media
Have access to the Bitch Media Library, which houses more than 2,000 books on feminist theory and activism, gender, race, and queer studies, pop-culture criticism, and social justice
Application Deadline:
Applications for the 2018 bitch media fellowships for writers will be open from July 17 through August 31, 2017. (Applicants may apply for a fellowship in more than one area, but must submit separate applications for each.)
Fellows will work with Bitch Media during one of the following four quarters:
January 1 – March 30
April 1 – June 30
July 1 – September 30
October 1 – December 31
Link for More Information:
https://www.bitchmedia.org/article/announcing-bitch-media-fellowships-writers