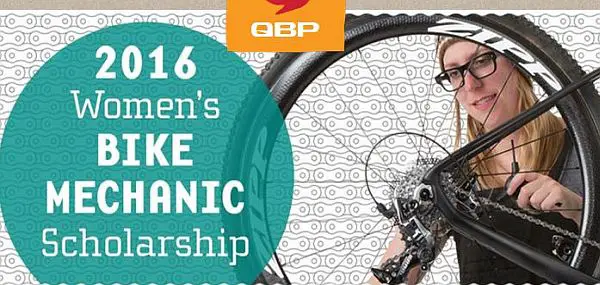 Quality Bicycle Products (QBP) is pleased to announce scholarship for early 2016. The scholarship is open for women who are at least 18 years old and a U.S. resident. The scholarship opportunity is for women who are aspiring or experienced bike mechanics and would like to increase their technical knowledge to further their career in the bike industry. The scholarship is dedicated to getting more women on bikes and supporting the development of women mechanics.
Quality Bicycle Products (QBP) are a bicycle company that builds innovative, world-class brands, and distributes products from the best vendors in the industry to over 5,000 bike shops.
Eligibility:
Woman-identified
Currently employed at a bike shop in the S./U.S. territory
At least 18 years old and a U.S. resident
Must sign a publicity/photo waiver and recipient agreement
Must be available to attend the February 29–march 11 classes at the Ashland, Oregon campus.
How to Apply:
For applying the scholarship, the candidates must fill the on-line scholarship application form. The link is:
https://www.surveymonkey.com/r/womensbikemechanicscholarship
Award Amount:
The scholarship covers attendance to the Professional Repair and Shop Operation Workshop ($2,100).
Application Deadline:
The open call for applications begins October 1 and will close October 31. Scholarship winners will be announced January 8, 2016.
Link for More Information:
Contact Information:
If you have any question, you can Email at: womensscholarship-at-qbp.com.