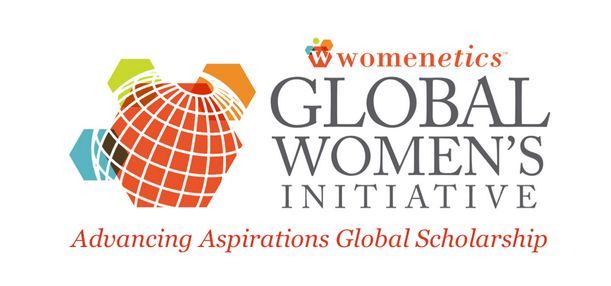 "Womenetics and Discover" is excited to announce the Advancing Aspirations Global Scholarship. Discover partners with Womenetics to encourage the future leaders to think critically about the business issues. 5 students will be selected to win a total of $15,000 dollars and an expense-paid trip to attend Global Women's Initiative conference.
Womenetics was founded in 2009 by Elisabeth L. Marchant. The mission of the foundation is to cultivate savvy women who positively impact their companies, community and our society.
Eligibility:
Eligible applicants must be:
Enrolled as an undergraduate student in an accredited college or university
A U.S. citizen or legal resident of the United States
In pursuit of their first bachelor's degree. (Students who have already obtained a bachelor's degree are not eligible)
Available to attend, expenses paid the 2015 GWI conference in Chicago Nov. 12-13
Previous AAGS winners are ineligible to compete for the 2015 prize
 How to Apply:
For applying the scholarship, the candidates must fill out the entry form and upload essay file to enter in the AAGS competition.
Essay Topic:
Applicants must submit a 2,500-word essay on one of the following topics:
Career Growth and Flexible Workplace Initiatives
Men in the Game: How to Make Gender Diversity an Enterprise-Wide Effort
When Employees Thrive, Businesses Thrive
Developing Key Competencies in the Next Generation of Leaders
P&L Responsibility Gap among Female Leaders
Essay Guidelines:
Essay must be 2,500 words or less and submitted in .doc or .docx format
Essay Formatting:
Name your document file "Lastname_Firstname_EssayTopic"
Include your name and the essay prompt to which you are responding at the top of the document
Use Times New Roman, 12 pt. font, double-spaced
Cite your research with proper in-text citations and a works cited page in MLA, APA or Chicago format (The works cited page will not be included in your word count.)
In addition to the essay, at the end of the document, include a 200-word (maximum) personal statement about what you would do with the prize money if you win.
Submitting Detail:
Once you have completed your application form, you can submit application form and essay on-line.
Award Amount:
5 students will be selected to win a total of $15,000 dollars and an expense-paid trip to attend and participate in the 2015 Global Women's Initiative conference in Chicago on Nov. 13, 2015.
One Grand prize of amount $5,000 will be given
4 Runners-up will get $2,500 amount
Application Deadline:
Deadline for Womenetics Advancing Aspirations Global Scholarship is August 23, 2015 at 11:59 p.m. EST.
Link for More Information:
https://www.womenetics.com/Events/Scholarships
Contact Information:
If you have any questions or concerns, you can email to: chill-at-womenetics.com