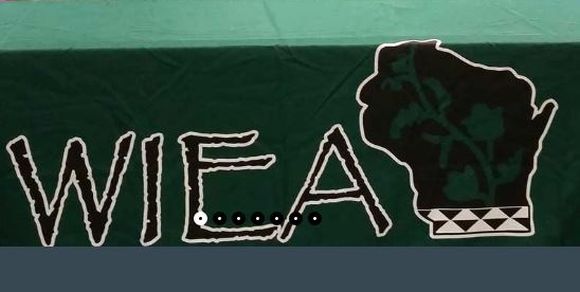 In keeping with its continuing commitment to higher education, the Wisconsin Indian Education Association is pleased to provide scholarship assistance to American Indian students who are attending institutes of higher education for the 2017– 2018 academic year. The scholarship is available to graduating high school seniors, four-year college students, graduate or Ph.D. student. This scholarship is an achievement-based scholarship, provides financial help for those students who want to fulfill their higher education's goal. $1,000 award money will be given to the winning candidates.
The Wisconsin Indian Education Association (WIEA) was established in 1985 by a group of concerned Indian Educators to carry on the efforts of the former Great Lakes Intertribal Council (GLITC) Education sub-committee. The aim of WIEA is to promote educational opportunities for Indian people in Wisconsin through a unified effort of Indian and non-Indian members interested in the social and economic advancement of Indian people.
Eligibility:
This scholarship program is applicable for:
Applicant must be a Wisconsin resident.
American Indian students attending institutes of higher education for the 2017-2018 academic year
Four-year college (second-semester freshman, sophomore, junior or senior)
Graduating High School Senior
Graduate or Ph.D. student
Must be maintaining at least a 2.50 Semester GPA.
Must be carrying sufficient credits to maintain full-time status
How to Apply:
Tobe applying for the scholarship, the candidate should download the application form through the given link:http://wiea.org/wp-content/uploads/2016/11/wiea-scholarship-2017-2.pdf
Supporting Documents:
Candidate must attach the following documents with the application form:
A copy of current or most recent unofficial school transcript.
Two (2) sealed letters of recommendation, one from a teacher, employer or another professional familiar with your academic potential.
Proof of Tribal Enrollment (Must send a copy of grades to WIEA Treasurer at the end of the semester to receive next semester's award.)
A 1-2-page typed only personal essay focusing on how you will apply your education and if you are involved in the community and/or extra-curricular activities.
Submitting Details:
The complete application form with all materials including transcript must be addressed to:
Virginia Nuske, Scholarship Coordinator
WIEA
N5448 Broder Road
Shawano, WI 54166
Financial Aid and Award Money:
The total worth of the scholarship is $1,000, the recipients will receive this winning amount $500 will be released for the first semester.
Upon receipt of the grade report and next semester's course registration, $500 will be released.
Scholarship must be used for educational purposes.
Four (4) scholarships will be awarded, one (1) in each of the following categories:
One (1) to Two (2) Year Programs
Graduating High School Senior
Four-year College (second-semester freshman, sophomore, junior or senior)
Graduate or Ph.D. student
Application Deadline:
The application for theWisconsin Indian Education Association Scholarship is due on May 1, 2017.
Link for More Information:
http://wiea.org/about-wiea/scholarship-opportunities/