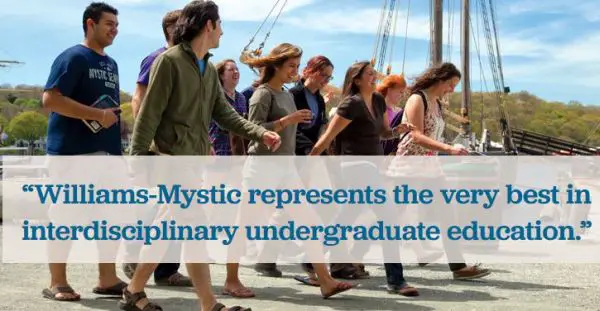 Applications are invited for Williams-Mystic/Joseph Conrad Ocean Essay Contest. The contest is open for undergraduate students of all majors from all accredited colleges and universities. Williams-Mystic is the only undergraduate program that offers interdisciplinary semester-long courses in maritime history, literature, policy, and science. The program is intended to find a breathtaking view to complement your ambitious outlook. $400 will be given to winner and two $50 honorable mentions will also be awarded.
Williams-Mystic, the maritime studies program of Williams College and Mystic Seaport, is an interdisciplinary semester program based at Mystic Seaport in Mystic, Connecticut.
Eligibility:
Undergraduates of any major in good academic standing at an accredited college or university are eligible.
High school seniors may also submit.
How to Apply:
Submissions of either fiction or nonfiction should be between 1,000-5,000 words.
Submissions may be about any topic and in any genre as long as the ocean or a major body of water is the primary setting or aspect of concern.
The essay may be nature writing, environmental or political activism, literary or historic scholarship, or simply good storytelling.
If submitting poetry, please send more than 6 poems.
The submitted work must be in English and unpublished at the time of submission, though it may be under consideration. It may have been submitted for a course.
Supporting Documents:
Contact information for three references.
Official transcript.
Personal Statement.In 1-2 pages, what appeals to you most about Williams-Mystic? In what ways might you contribute to this program?
Writing Sample.Should be written within the last year and be no longer than 5 pages.
Submitting Details:
You may send your transcript, personal statement, and writing sample via email (md11-at-williams.edu), fax (860-572-5329) or snail mail:
Williams-Mystic, Admissions
75 Greenmanville Ave
Mystic, CT 06355.
Award Amount:
$400 will be given to winner and two $50 honorable mentions will also be awarded.
Application Deadline:
TBD (To be determined) for 2016.
Link for More Information:
http://mystic.williams.edu/conradcontest/