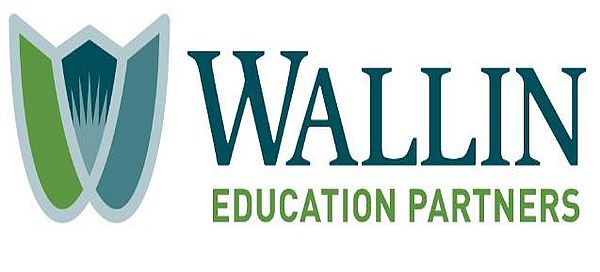 Are you a high school senior at a partner high school? Have at least a 3.0 GPA and ACT 19? Then apply to be a Scholar! As Wallin Education Partners is pleased to offer Scholarship program for senior at a partnering high school. They create a diverse, ever-expanding community of scholars and educated citizens with the skills, leadership, and dedication needed to build a stronger tomorrow. Scholars will receive financial aid of up to $4,000 per year for four years (up to a maximum of $16,000).
The Mission of Wallin Education Partners is to enable college and career success for high-potential Minnesota students with financial need through scholarships, comprehensive advising support, and data-informed collaboration with our educational, business, and philanthropic partners.
Eligibility for Wallin Education Partners:
Applicant for Wallin Education Partners must be a senior at a partnering high school. The link is: http://wallinpartners.org/about/partners/
Unweighted cumulative GPA of 3.0 or higher
Composite ACT score of 19 or higher
Applied to at least one eligible college or university which are accredited, four-year, public or private (not-for-profit) institutions in Minnesota, Wisconsin, Iowa, North Dakota, or South Dakota or one of the Historically Black Colleges and Universities (HBCUs). Awards must be used at one of these institutions beginning the fall term after graduation from high school.
Family taxable income of $75,000 or less in 2015 with low to moderate assets.
How to Apply:
You are required to sign in. If you are an Applicant or Scholarship Administrator, provide an email address and password to sign up for an account. Upon signing up, you will receive a confirmation email to ensure your identity.
https://wallinpartners.academicworks.com/users/sign_up
Financial Aid and Award Money:
Scholars receive financial aid of up to $4,000 per year for four years (up to a maximum of $16,000) and the award can be used for any cost of attendance at an eligible college or university (e.g., tuition, fees, books, room, board, etc) along with advising and college to career support.
Application Deadline:
The 2017 application period will open on November 14, 2016, and will end on February 15, 2017. You can start an application in the system at any time between this period. However, it will need to be completed and submitted (including recommendation letters) by February 15, 2017, at 11:59 PM.
Link for More Information:
http://wallinpartners.org/apply/
Contact Information:
If you ever need any assistance, they are here to help. Contact them at info-at-wallinpartners.org