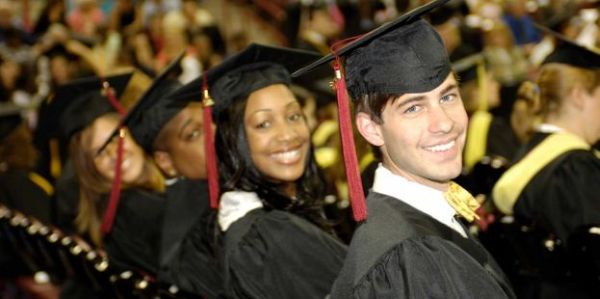 The Virgin Islands Association of Georgia is happy to announce VIAG Scholarship. The Scholarship is designed to assist recent high school graduates students who are entering their first-year of an undergraduate or vocational program.  Two (2) awards in the amount of $250 each will be given to the deserving candidate.
The Virgin Islands Association of Georgia (VIAG) was founded in 2012 as a nonprofit, nonpartisan organization based in Greater Atlanta, Georgia.
Eligibility:
Have a minimum cumulative grade point average (GPA) of 3.0 on a 4.0 scale
Be a graduate of a high school in the U.S. Virgin Islands (St. Thomas, St. John, St. Croix or Water Island) or the British Virgin Islands (Tortola, Virgin Gorda, Jos Van Dyke) or be a child of a VIAG member
Have received a letter of acceptance and have plans to enroll FULL-TIME in an undergraduate program or a vocational program during the 2015-2016 academic year
 How to Apply:
For applying the scholarship, the candidates must fill the application form. The form can be downloaded by the link:
http://www.viagatl.org/membership/scholarship/
Supporting Documents:
Most recent official transcript issued from your High School. Copies or Web printouts are not accepted
Two letters of recommendation (teacher, advisor, employer/supervisor, counselor or other individual who can speak to your character, learning proficiency, values and goals) submitted in a sealed envelope with recommenders initials signed across the seal. Recommendations from family members are not permitted
One page (sized 8 ½ x 11, single space, one side only) typed essay highlighting academic and career goals and addressing the topic of how your education (supported by this scholarship) will influence the Virgin Islands
Proof of acceptance from an institution of learning for the 2015-2016 academic year
Copy of SAT or other standardized scores (not required for applicants to vocational programs)
 Submitting Details:
The completed application packet can be submitted at the given address:
VIAG Scholarship Committee
PO Box 361073
Decatur, GA 30036
Award Amount:
Two (2) awards in the amount of $250 each will be awarded to the winning candidates.
Application Deadline:
The application deadline is September 15, 2015.
Link for More Information:
http://www.viagatl.org/membership/scholarship/