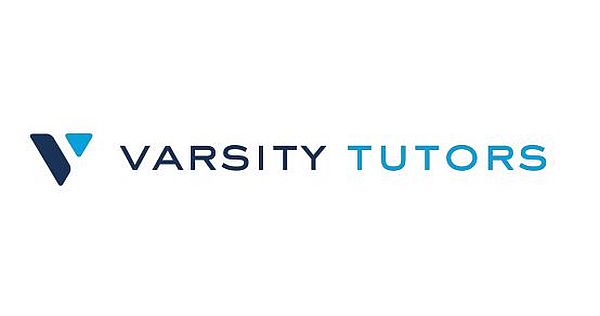 Varsity Tutors is pleased to announce the Varsity Tutors Scholarship. The scholarship is available for U.S. citizens and permanent residents. No purchase necessary to enter or win. Only submit an essay and you could win $1,000 Scholarship.
Varsity Tutors is committed to connecting students with top tutors capable of providing an incredible learning experience. Their mission is to improve access to education by connecting students to top instructors through a live learning platform.
Eligibility:
Eligibility is limited to individuals who are at least 16 years of age in their state of legal residence on or before their entry into the Promotion.
Must be a legal resident of one of the fifty United States or the District of Columbia as of November 01, 2015. Void where prohibited by law
Directors, officers, and employees of Sponsor (defined below) or its agents, affiliates, subsidiary and parent companies, distributors, contractors, advertising and promotion agencies, and members of immediate families or households of any of the foregoing persons are not eligible.
Previous winners of Promotion may not enter again.
How to Apply:
For applying the scholarship contest, you must complete the application form through the given link:
http://www.varsitytutors.com/scholarship_entrants/new
Write an essay on the topic: What aspect of your education are you most thankful for?
About Essay:
The text must exceed 200 words and must not exceed 900 words.
Printed essay font size may not be smaller than 12 pt.
All essays must address the specific promotion question presented during Promotion Period, must be original, must not have been previously published, released, or distributed, and must have been created and must be owned exclusively by you. Publication of your essay must not violate any legal obligations that you have or the legal rights of any third party. Once submitted by you, Sponsor may post your submission on a publicly accessible web site or disseminate your submission through print and broadcast media either during or following the contest. Sponsor disclaims any and all liability for any infringement of any third parties' rights in any submission caused by you.
Content must not be of an offensive, explicit, negative, or controversial nature.
Essay must follow an organized, multiple-paragraph format.
Essay must exhibit the standard rules of grammar & mechanics.
Award Amount:
One (1) Grand Prize per Promotion Period equal to $1,000 Scholarship shall be awarded for the Promotion Period.
Application Deadline:
Promotion begins on November 01, 2015 and ends on November 30, 2015.
Link for More Information:
http://www.varsitytutors.com/college-scholarship-rules
Contact Information:
If you have questions, you can contact at scholarship-at-varsitytutors.com.