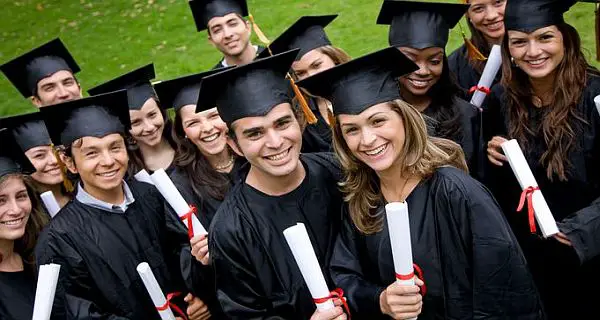 The University of the West is offering Lotus Scholarships to students who achieve high academic standards and demonstrate a financial need in order to attend University of the West (UWest).Undergraduate, graduate or international students are eligible to apply for the Lotus Scholarships. The Lotus Gold scholarship worth $5,000 and the Lotus Silver scholarship award range is $10,000. Renewal of the Scholarship is possible, but not guaranteed, depending on the student's performance and funding availability.
The University of the West is deeply committed to the interaction of diverse cultures and the comparative teaching of international perspectives.
Eligibility:
The Scholarship is available to new students seeking either bachelor's degrees or master's degree at UWest. Doctoral degree students, ESL students, or students seeking certificates only are not eligible for this scholarship.
Previous recipients of the Scholarship who meet the maintaining requirements (see Maintaining Scholarship section below) are also eligible to reapply.
Minimum GPA:
Undergraduate: Lotus gold & silver scholarship- 3.0 & 2.75
Graduate: Lotus gold & silver scholarship- 3.25 & 3.0
Demonstrate Financial Need
International students must meet the minimum UWest admission requirements for English proficiency.
To qualify for the Scholarship a student must be enrolled full-time at UWest.
Full-time enrollment for undergraduate students is defined as registering for, and successfully completing, a minimum of 12 units each semester (24 units per academic year).
Full-time enrollment for graduate students is defined as registering for, and successfully completing, a minimum of 9 units each semester (18 units per academic year).
Students must be pre-registered at the full-time credit level before the Scholarship funds can be made available to them.
Exceptions to this full-time enrollment rule may be made through an appeal process for students who are in their final semester or who encounter extenuating circumstances.
Non-full-time students will receive a prorated amount of the Scholarship based on the actual number of units for which they are registered.
How to Apply:
Applicants can submit the following forms for theLotus scholarships through the given link:
Supporting Documents:
The Lotus scholarship application must include the following documents:
A copy of official transcript (in English) of the highest education attained
A copy of official TOEFL or IELTS score report (first-time international applicants only)
Domestic students must submit a completed 2017-18 FAFSA or a copy of their most recently available tax return
Financial Aid and Award Money:
UWest anticipates awarding a large number of Lotus Scholarships for the 2017-2018 academic year
Lotus Gold Scholarship – up to $10,000
Lotus Silver Scholarship – up to $5,000
The Scholarship awards up to $5,000 or up to $10,000 annually to each successful applicant to apply toward his or her tuition, mandatory fees, room and board, and other expenses required for attendance at U-West.
Application Deadline:
Priority Deadline for new applicants: Post-marked on or before February 15, 2017.
Secondary Deadline for both new and returning applicants: April 1, 2017.
Link for More Information:
http://www.uwest.edu/site/index.php?option=com_content&view=article&id=379&Itemid=419