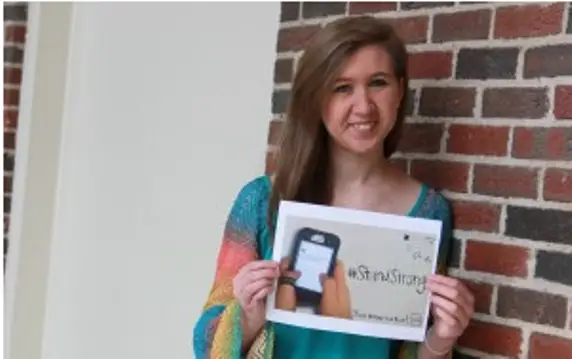 Tori Vines, the student of University of Alabama has been selected to participate in an American Advertising Federation (AAF) internship program. Through the scholarship, Vines will able to widen her knowledge of the advertising industry and make new professional connections.
About the Scholarship Provider:
The American Advertising Federation (AAF) is the nation's oldest national advertising trade association and the only association representing all facets of the advertising industry. AAF is headquartered in Washington, D.C., and acts as the "Unifying Voice for Advertising. The AAF also has 15 district operations, representing a different region of the nation.
Mission of AAF:
The American Advertising Federation protects and promotes the well-being of advertising. They accomplish through a unique, nationally coordinated grassroots network of advertisers, agencies, media companies, local advertising clubs and college chapters.
About the Program:
The program is for 10-week that places 16-20 students annually in internships at media organizations, advertising agencies, and client and supplier companies across the United States.
About the Scholarship Holder:
Vines, a sophomore from Jasper is double majoring in advertising and marketing. Now she will complete an internship with national organic grocery chain, a nationally competitive internship program through AAF.
"I'm very interested in becoming an account planner in an ad agency or a market researcher on the corporate side. I enjoy the business side of communications, so I hope to be exposed to that this summer and gain experience. Also, I think having this opportunity will help me learn more about what I like and where I want to go in the future. "Vines said.
Link:
For more information click on the link
http://uanews.ua.edu/2015/05/ua-student-wins-national-scholarship-internship-placement/