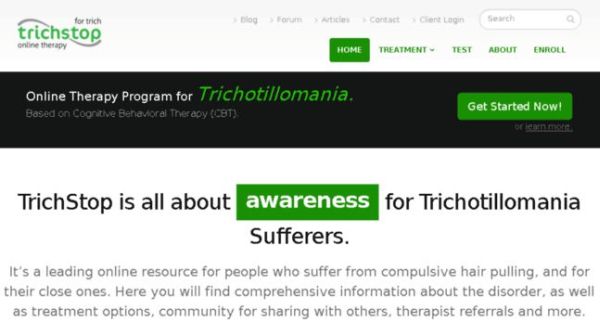 TrichStop is pleased to announce its bi annual scholarship named as Trichotillomania Awareness Scholarship. The scholarship is open for U.S. citizens who have Trichotillomania disease as Trichotillomania affects its sufferers in multiple ways, both physically and emotionally. That's why they offer two scholarships each year, each student gets $500 amount that can be used for their study expenses. The winning essay will be published on the blog and social media channels.
TrichStop is an online resource for people affected by trichotillomania. It's  goal is to make treatment available and approachable for people worldwide, via the internet.
Eligibility:
Applicants must fit the following requirements:
Must be a current University or College student in the U.S., or planning to enroll. The scholarship funds may be used exclusively to cover tuition expenses (either for tuition or for other expenses such as registration fees).
Must be diagnosed with Trichotillomania.
At least 18 years old.
How to Apply:
For applying the scholarship, the candidates must submit an essay of about 400 words on the following topic:
Please explain the impact your disorder has on your study efforts. How does Trichotillomania affect your life as a student, from both academic and social points of view?
Submitting Details:
include the details as full name, address, tel. number, email, and the College or University you're attending or planning to attend along with your application
Submit your application via email, to:admin-at-trichstop.com, and state "scholarship application" in the subject.
Award Amount:
There application deadline is December 21, 2015.
Link for More Information:
http://www.trichstop.com/scholarship
 Contact Information:
If you have questions about scholarship, you can call (+1-323-989-2064) or email admin-at-trichstop.com