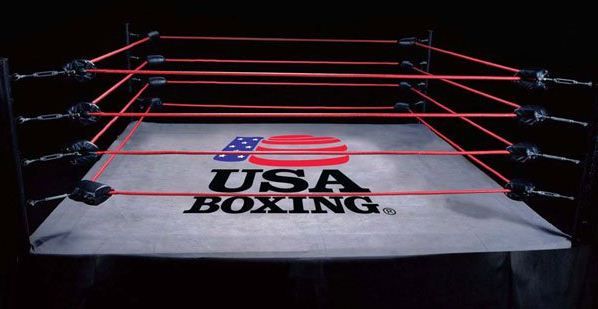 The Thomas "Sarge" Johnson Scholarship program is supported by the USA Boxing Foundation. The scholarship provides financial aid for student-athletes who are pursuing post-secondary education (beyond high school). 11 scholarships are given through the program to the deserving candidates.
The USA Boxing Foundation was charted in 1984 with a special grant from the U.S. Olympic Committee (USOC). The USA Boxing Foundation (USABF) is the only organization that exists solely to raise funds to support and advance the sport.
Eligibility:
In order to be eligible for a scholarship the candidate must:
• Be a U.S. citizen
• Have already completed at least one semester of a post-secondary program
• Have a post-secondary cumulative GPA of 2.0 or higher
• Be a current USA Boxing member, and have been a member during the last two calendar years
• Have competed in at least two sanctioned bouts this year, and each of the last two calendar years.
How to Apply:
For applying the scholarship, the candidates must fill the application form. The form can be downloaded by the link:
https://boxingfoundation.org/sites/default/files/docs/2014/Scholarship%20Application%20Fill%20In%20Form.pdf
Supporting Material:
A complete copy of your passbook (include all pages with writing and the photo page)
A letter of recommendation from your coach (current or past)
A non family member's letter of recommendation
Al post secondary transcript(s)
FAFSA information (if you qualify for financial aid)
A copy of your birth certificate, passport or citizenship paperwork
Submitting Details:
The completed application along with the supporting material can be send by via mail, email or fax.
The candidates can email at cthompson-at-usaboxing.org
The candidates can fax on 719L866L2132
The candidates can mail to:
USA Boxing
Attn: Cam Thompson
1 Olympic Plaza
Colorado Springs, CO 80909 Phone: 719L866L2315
Award Amount:
11 scholarships will be given to deserving candidates with the following breakdown:
• 2 awards of $2,000 for trade school applicants
• 7 wards of $3,000 for undergraduate program applicants
• 2 awards of $2,500 for graduate school applicants
Application Deadline:
The application Deadline is September 15th, 2015.
Link for More Information:
https://boxingfoundation.org/sites/default/files/docs/2014/Scholarship%20Application%20Fill%20In%20Form.pdf