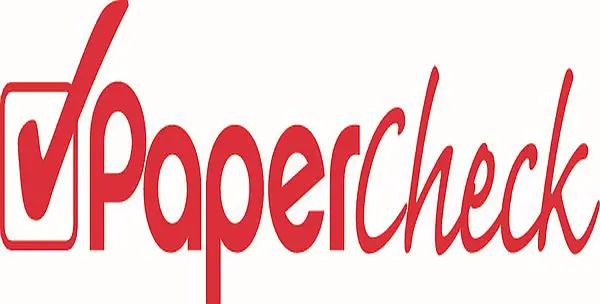 The Papercheck Essay Contest is open to students of legal resident of the U.S. or for those who hold a valid student visa. The Charles Shafae Scholarship Fund awards a $1,000 scholarship each year to winner of the Essay Contest. To enter in the contest, just submit an essay and you could be the next winner.
 Papercheck editors correct grammatical errors that writers of all levels may overlook, including punctuation, verb tense, spelling, and sentence structure. Their goal is to provide the best editing and customer service available.
Eligibility:
To qualify for entry, participants must meet the following criteria:
Be enrolled at an accredited four-year college or university in the U.S.
Be actively enrolled at the undergraduate level, taking at least 12 credits per semester
Be a legal resident of the U.S. or hold a valid student visa
Carry a status of "Good Standing"
Maintain a cumulative grade point average (GPA) of at least 3.2
How to Apply:
For applying the scholarship contest, you must write an essay on the following topic:
In your opinion, should colleges and universities offer degrees entirely online? Why or why not? Please discuss the issues around the question and the pros and cons.
Essay Guideline:
Use sources whenever possible, and Modern Language Association (MLA) format throughout.
You must write a minimum of 1,000 words; there is no maximum word count.
Focus will be on grammar and the ability to present ideas clearly.
Include a Works Cited page with a minimum of three sources. The essay must follow the MLA system for documenting sources
Submitting Details:
You can submit your essay through the given link:
https://www.papercheck.com/papercheck-scholarship/
Award Amount:
A scholarship of $1,000 each year will be given to the winner of the Papercheck Essay Contest.
Application Deadline:
The deadline for 2015 entries is 12:00 p.m. (noon) PST on January 18, 2016.
Link for more Information:
https://www.papercheck.com/papercheck-scholarship/
Contact Information:
Direct all questions concerning scholarships and/or the Essay Contest to scholarships-at-papercheck.com.