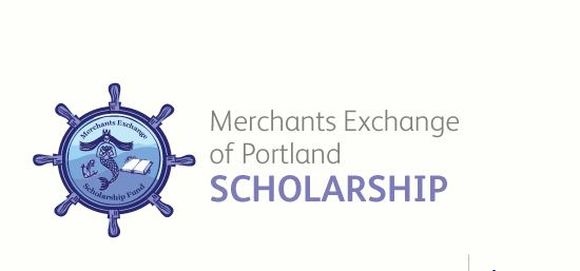 The Merchants Exchange of Portland is pleased to announce its scholarship program for freshman (or first-year) or sophomores (or second-year) students .  The mission of the Merchant Exchange scholarship fund is to support the educational goals of students seeking careers in maritime affairs and/or International trade, in order to ensure the future prosperity of the maritime industry.The scholarship is awarded to those who have demonstrated academic ability and possess qualities in personal character that exemplify their drive to obtain their education goals.
The Merchants Exchange of Portland is a not-for-profit, membership based association. The Merchants Exchange is dedicated to be the leading provider of information and related services to all stakeholders.
Eligibility:
All graduate programs related to Maritime Affairs and/or International Trade are eligible to apply for the scholarship.
The applicant must have a minimum 2.5 GPA.
Only students of junior or senior academic standing at 4-year colleges/universities are eligible.
Freshman (or first-year) or sophomores (or second-year) students are eligible.
How to Apply:
The candidate scan apply on-line for scholarship through the given link: http://www.pdxmex.com/index.cfm?content.display&pageID=161
Supporting Documents:
Submitting Details:
These documents should either be emailed to: scholarship-at-pdxmex.com
Or
The supporting documents can be mailed to:
Merchants Exchange Scholarship Fund
200 SW Market Street, Suite 190
Portland, OR  97201
Award Amount:
The number of awards and amount of funds distributed each year is determined by the Merchants Exchange Scholarship Fund Board of Directors. Scholarship awards are up to $2,000, and can be used for tuition, fees, and books.
Application Deadline:
Entries must be submitted between January 1, 2016 (12:00 am PST) and May 31, 2016 (11:59 pm PST).
Link for More Information:
http://www.pdxmex.com/scholarship-guidelines
Contact Information:
For more information about the scholarship fund, or questions regarding the application process, you can contact the Merchants Exchange Scholarship Fund at scholarship-at-pdxmex.com or (503) 220-2092.