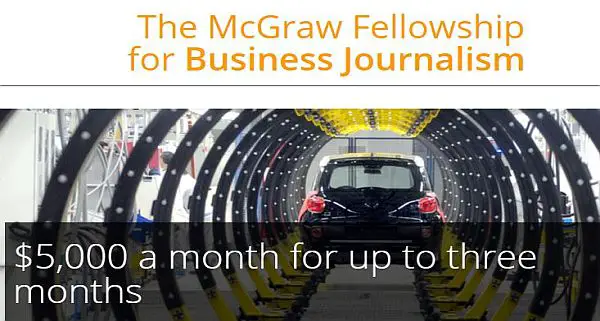 The Harold W. McGraw, Jr. Center, an initiative of the City University of New York Graduate School of Journalism provides a "McGraw Fellowship Program".  McGraw, Jr. Center is offering fellowships to accomplished, editorial and financial support to business journalists. The aim of the McGraw Fellowship is to support in-depth, ambitious coverage of critical issues related to the global economy and business. The stipend is $5,000 a month for up to three months to the winning candidates.
The Harold W. McGraw, Jr. Family Foundation was started in 2010 by Suzanne, Terry and Bob McGraw to honor their father, the former chairman and chief executive of McGraw-Hill, the publishing and financial services company that owned BusinessWeek magazine for 80 years. The mission at the Harold W. McGraw, Jr. Center for Business Journalism is to enhance the quality and depth of business and economic news coverage.
Eligibility:
The McGraw Fellowship for Business Journalism is open to anyone with at least five years professional experience in journalism. Freelance journalists, as well as reporters and editors currently working at a news organization, may apply.
How to Apply:
For applying the fellowship, the candidates must fill the on-line fellowship application form by the given link: http://www.mcgrawcenter.org/the-harold-w-mcgraw-jr-business-journalism-fellowships/application-form/
Supporting Documents:
To complete your application, please submit the following supporting documents:
Applicants should enclose three journalism samples.
The samples should be professionally published work that showcases your ability to tackle an in-depth story in the proposed medium.
A resume and references from two editors or others familiar with your work.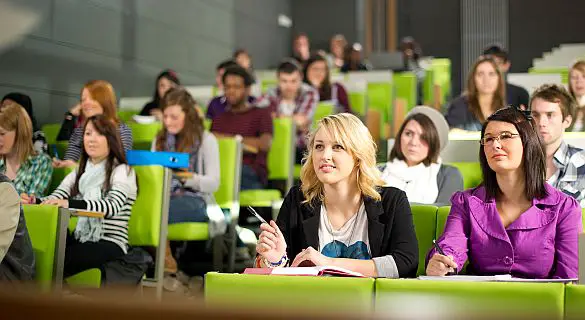 Financial Aid and Award Money:             
They will award grants of $5,000 a month for one to three months, in exceptional cases, they can consider longer grants based upon specific proposals.
Application Deadline: 
Applications will generally be accepted twice a year. The upcoming deadline is June 30, 2017, and Fall applications will be due November 30, 2017.
Link for More Information:
http://www.mcgrawcenter.org/the-harold-w-mcgraw-jr-business-journalism-fellowships/