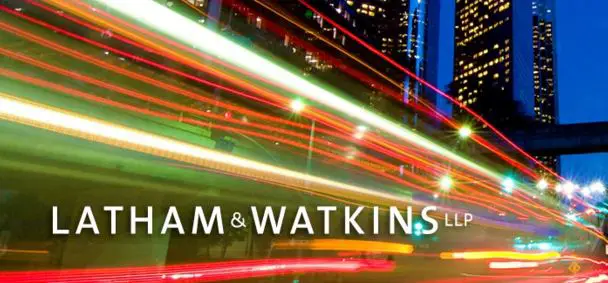 The Latham and Watkins firm is glad to announce the Latham & Watkins 1L Fellowship Program. The program provides opportunity for first-year law students.  Program seeks students who are committed to promoting inclusion and diversity in the legal profession and possess a long-term interest in practicing law. Fellowship Program offers a unique summer employment opportunity for students who have just finished their first year of law school to gain valuable professional experience, mentoring and training early in their careers.
Dana Latham and Paul Watkins was founded  in January 1934 in Los Angeles, California.  It is the world's largest law firm. Latham currently employs approximately 2,000 attorneys in the United States, Europe, the Middle East and Asia.
 Eligibility:
The application process is open to all first-year law students, regardless of race, color, religion, citizenship, national origin, gender, age, sexual orientation, gender identity, gender expression, marital status, military service, disability or any other characteristic or condition protected by applicable law.
How to Apply:
The online application portal will open on December 1, 2015
Supporting Documents:
Completed application.
Unofficial 1L transcript (finalists will be required to submit official transcripts as they progress through the selection process).
Resume.
Two written references (from a college or law school professor and/or work supervisor).
Personal statement (500 to 1,000 words): Please explain how your interests or experiences will contribute to our firm culture, which embraces diversity and inclusion.
Law school personal statement (the personal statement you submitted when applying to your law school).
 Award Amount:
One of the primary benefits of this unique program is the opportunity to gain both valuable law firm experience and a thorough understanding of an in-house legal department's business operations.
To that end, 1L Fellows will participate in the program for a total of ten weeks during the summer of 2016 (US$3,080/week).
During the selection process, Latham will match 1L Fellows with one of  participating clients. Successful participants in the program will be invited to return to the firm, for a minimum of eight weeks, the following summer.
Upon acceptance of an offer to return as a 2017 summer associate, participants will also receive a US$10,000 scholarship through our 2L Diversity Scholars Program.
Application Deadline:
Application is due by January 11, 2016.
Link for More Information:
https://www.lw.com/1LFellowship
Contact Information:
For more information go through the given e-mail address: yusuf.zakir-at-lw.com