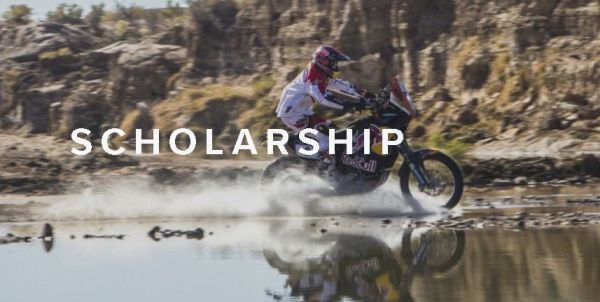 The Kurt Caselli Foundation is excited to announce scholarship for U.S. former racers. The scholarship program is looking for applicants who embody perseverance, integrity, generosity, commitment, humility and professionalism. Mission of organization is protecting and supporting the Lives of Off-Road Riders. The Kurt Caselli Scholarship awards gifts of $2,500 to former racers who are currently enrolled in institutions of higher learning.
The Kurt Caselli Foundation was established in 2013. The focus of the foundation is the safety of riders and racers in the off-road motorcycling industry.
Eligibility:
At least 2 years racing experience
Between 18-35 years of age
A legal US resident
Acceptance and successful completion of at least one semester of ongoing schooling (at any accredited school)
Willingness to be present to receive the scholarship award
Commitment to attend at least one future safety event with the Kurt Caselli Foundation
How to Apply:
For applying the scholarship, the candidates must submit the on-line scholarship application form. The link is:
http://www.kurtcaselli.com/scholarship/
Award Amount:
$2,500 scholarship award will be given to the winning candidate.
Application Deadline:
The deadline for fall semester applications is May 1st, Recipients will be announced no later than June 30th. The deadline for spring semester applications is November 1st, recipients will be announced no later than January 30th.
Link for more Information:
http://www.kurtcaselli.com/scholarship/