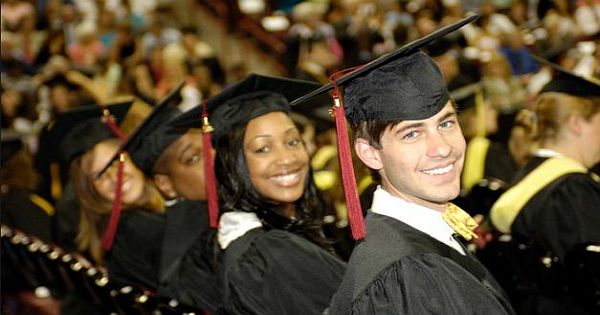 Governor C.L. "Butch" Otter is proud to continue the tradition of the Idaho Governor's Cup Scholarship. The scholarship is intended as recognition of the value of public service and to encourage outstanding Idaho high school students to continue their education at an eligible Idaho college or university. The scholarship award is $3,000 per year and is renewable contingent upon the availability of funds. The scholarship amount can be used for tuition, fees, room and board, expenses related to reasonable commuting, books, tools and other such expenses.
The Idaho State Board of Education (SBOE) is a policy-making body for all public education in Idaho and provides general oversight.
Eligibility:
Be a resident of Idaho
Be a graduating senior of an Idaho high school or home school
Have a cumulative GPA of 2.8 or above
Provide ACT or SAT Scores (Academic Applicants)
Have a demonstrated commitment to public service (Submit required forms documenting service).
Enroll as a full-time student in an eligible postsecondary educational institution in Idaho (12 credits or more each semester).
Attend the first semester of college following high school graduation
Pursue a course of study leading to a first degree, certificate or other approved award requiring at least six months of consecutive attendance.
How to Apply:
For applying the scholarship, the candidates must fill the on-line scholarship form that will be available in December.
Supporting Documents:
Two letters of recommendation are required from individuals who are unrelated to you, yet know of your interests, achievements and commitment to public service. Applicants will need to provide email addresses of their references so they may be invited to the online application system to submit their recommendations.
Write an essay of no more than 500 words sharing a little information about yourself, please make sure to include your academic interests (what you are planning to study in college), and what you hope to accomplish individually and for others in the future. Please share something interesting about yourself. The essay should not just recap the accomplishments in your application
Award Amount:
$3,000 award will be given, renewable up to four years for academic programs and up to three years for professional-technical programs.
Application Deadline:
On-line applications must be completed and submitted no later than February 15, 2016.
Link for More Information:
https://boardofed.idaho.gov/scholarship/gov_cup.asp