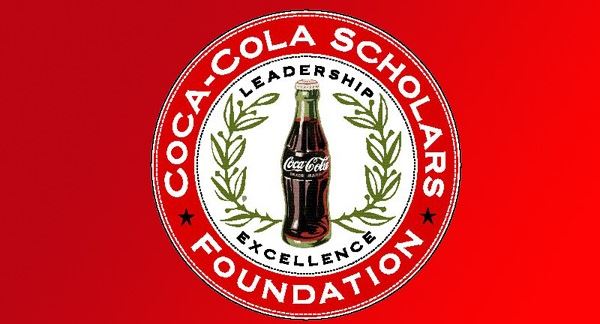 The Coca-Cola Leaders of Promise Scholarship is the Society's first scholarship program available to members to be used during the time they are enrolled in their community colleges. The purpose of the program provides new Phi Theta Kappa members with financial resources to help defray educational expenses while enrolled in a two-year college in order to develop leadership potential through participation in Phi Theta Kappa programs. 200 scholarships of $1,000 each will be awarded based on applications submitted by members.
The Coca-Cola Scholars Foundation exists to bring better to the world, through investment in exceptional high school students who are dedicated to leadership, service, and action that positively affects others.
 Eligibility:
A student must be a Phi Theta Kappa member in good standing and currently enrolled in a community college at the time of application in a minimum of six (6) semester credit hours (or 9 quarter credit hours).
Members must have a minimum 3.5 cumulative GPA at the time of application on all college?level coursework.
Part?time and full?time students are eligible to apply.
Members who have completed 12?36 semester hours (12?54 quarter hours) of college?level coursework by January 31, 2017, are eligible to apply. Students with fewer than 12 credits or more than 36 total credits are not eligible to apply. All coursework, even if at previous colleges, is included in the total credit count. Only remedial/developmental courses and courses for which the student has formally requested academic clemency are removed from the total count.
Students must not hold an associate's or bachelor's degree from any community college or four?year college.
Students must enroll at a community college for the fall 2017 semester in a minimum of six (6) semester credit hours and the spring 2018 semester in a minimum of six (6) semester credit hours.
The student must hold temporary or permanent residency in the country of the community college the student is attending or possess a visa considered appropriate by the college.
The student's record must be free from suspension, probation or other disciplinary action.
The student's record must be free from any criminal conduct, or if a convicted felon, must have completed all conditions of sentencing, including probation.
How to Apply:
To applying for the scholarship, the candidates can log-in or register on the given link:
https://www.ptk.org/Home/Register.aspx
Financial Aid and Award Money:
The program awards up to 200 scholarships of $1,000 each, a total of $200,000 in scholarships annually. Of these awards, 25 scholarships are earmarked for current members of the military or military veterans.
Application Deadline:
The 2017 application opens March 1, 2017. Applications must be submitted at my.ptk.org by 5:00 pm CT, May 2, 2017.
Link for more Information:
http://www.ptk.org/Scholarships/AssociateDegreeScholarships/Coca-ColaLeadersofPromiseScholarship.aspx
Contact Information:
If you have any query, contact at scholarship.programs-at-ptk.org or 601.987.5741