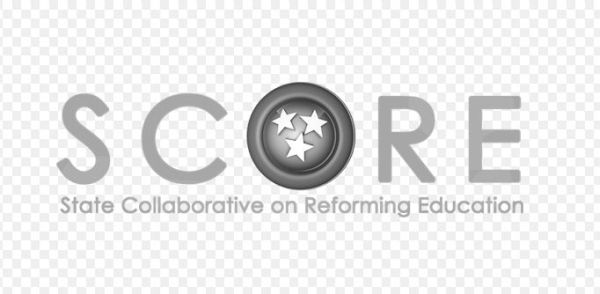 Want to win $1,000 toward college or a new iPad? It's easy! State Collaborative on Reforming Education (SCORE) want to hear from you about your school. SCORE wants to know more about the great learning that is happening every day in classes, schools, and districts across state, that's why they are inviting Tennessee public school students in grades 3-12 to enter the 2015 Students Rise to the Challenge (SRTTC) scholarship competition. One winner from each grade level (Grades 3-5, Grades 6-8, Grades 9-12) will be selected.
The State Collaborative on Reforming Education (SCORE) collaboratively supports Tennessee's work to prepare students for college and the workforce. SCORE is an independent, nonprofit, and non-partisan advocacy and research institution, founded by Senator Bill Frist, M.D., former U.S. Senate Majority Leader.
Eligibility:
Tennessee public school students are invited in grades 3-12 to enter the 2015 Students Rise to the Challenge (SRTTC) scholarship competition.
How to Apply:
To enter, students should submit an original essay, collection of photographs, or a video that addresses the following prompt:
Tell us about a time your teacher went above and beyond to help you learn something new or overcome a challenge, in regards to your school work. What did your teacher do? What did you do? How will this help you in the future?
The students will get the opportunity to present their winning entry at the SCORE Prize Event, at the Schermerhorn Symphony Center on Monday, October 26, 2015.
Students should only submit one entry.
About Entries:
Students may submit a written, photo, or video entry for consideration.
Written: Written entries may be in the form of a song, poem, or essay and should not exceed 400 words.
Video: Videos should be no longer than two minutes. Students should upload their completed video to either YouTube, a personal or school website, or Dropbox and then copy/paste the link into the question box provided in the application survey. Make sure the video title begins with your full name. If using YouTube, make sure your video is in the right format (.MOV, .MPEG4, .MP4, .AVI, .WMV, .MPEGPS, .FLV, 3GPP, WebM) and that the privacy setting is set to public, which means that anybody can view it, not private.
Photo: Photo entries should include a collection of five photographs that communicate your response to the above prompt as well as a written summary of no more than 100 words explaining your story.
Award Amount:
The winners will receive a $1,000 college scholarship or a $500 college scholarship and their choice of an Apple iPad Air or an HP Laptop. Also, the teachers who helped submit or inspire the winning entries will be awarded a $250 Donors Choose gift card.
Application Deadline:
The deadline for submissions is 5 p.m. CST on Thursday, October 1, 2015.
Link For more Information:
http://www.surveygizmo.com/s3/2266678/2015-Students-Rise-to-the-Challenge
Contact Information:
If you have any questions about the competition, please contact to Rachel Miklaszewski at Rachel-at-tnscore.org or 615-727-1545.