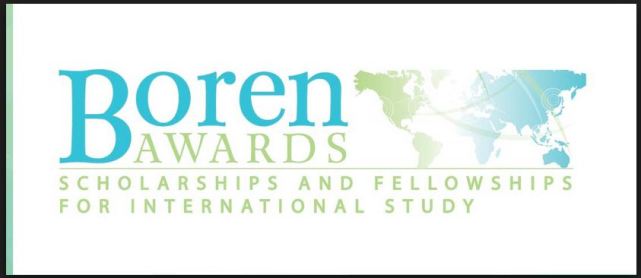 Alex Gibson, student of Western Michigan University will be awarded with David L. Boren Scholarship of $16,500 to study abroad at the Qasid Arabic Institute in Iman, Jordan. Gibson is selected as one of 171 undergraduate Boren Scholarship recipients and he will focus on Arabic language in Qasid Arabic Institute.
About the Scholarship Holder:
Alex Gibson, student of Parchment High School is a junior working on a bachelor's degree based on a self-designed major in Arabic language and Middle Eastern studies. Scholarship of amount $16,500 will pay all of his study abroad related expenses.
About the Scholarship:
Boren scholarship is sponsored by the National Security Education Program. Boren scholarship gives the chance for both undergraduate and graduate students to develop their language and international skills in area of the world.  Boren Scholarships provide up to $20,000 to U.S. undergraduate students for studying in abroad.
The 2015-2016 Boren application deadline has passed. The 2016-2017 application will be available in late-August. To know more about the Boren scholarship click on the link https://www.borenawards.org/boren_scholarship/basics.html
How to Apply:
To apply for Boren Scholarship firstly you have to submit the online Boren Scholarship application form and the supplementary materials should be given to your Boren campus representative. Supplementary materials include the following:
A study abroad program section
A budget section
Two essay
Letter of reference
Language assessment
Language proficiency form
Transcripts from all colleges and universities attended
If you do not have a campus representative, all original supplementary materials must be sent to the address of Institute of International Education (IIE).
Link:
For more information click on the link
http://www.wmich.edu/news/2015/05/23417