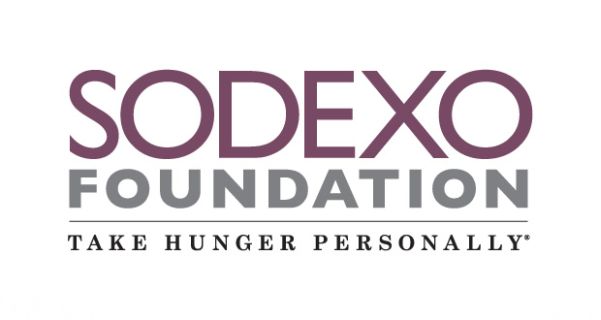 The Sodexo Foundation is excited to announce Stephen J. Brady Stop Hunger Scholarship that is named for the Sodexo Foundation's founder and former president. The Scholarship is designed to recognize and reward the great steps students are taking to fight hunger in our communities across the United States. The scholarship recipients each receive $5,000 for their education as well as a matching grant in their name for the hunger-related charity of their choice.
In 1999, Sodexo Foundation, a not-for-profit organization, was created with the mission to ensure that every child in the United States grows up with dependable access to enough nutritious food to enable them to lead a healthy, productive life.
Eligibility:
Stephen J. Brady Stop Hunger Scholarships are open to student's ages 5-25 (Kindergarten through graduate school) enrolled in an accredited educational institution in the United States. Applicants must meet the age requirement by Oct. 5, 2015.
Applicants must have demonstrated on-going commitment to their community by performing unpaid volunteer services impacting hunger in the United States at least within the last 12 months. Added consideration is given to students working to fight childhood hunger.
Volunteer services must be helping non-family members.
Multiple applications of the same student will not be accepted, if more than one application for an individual is received, the first application received will be the application accepted and reviewed.
Applicants must obtain a Community Service Recommendation as part of the application process.
Recommenders must be at least 21 years of age, may not be your parent, guardian or family member, and must submit their recommendation by Dec. 11, 2015.
All applicants and recommenders must be citizens or permanent residents of the United States.
Employees of Sodexo are not eligible to apply for the Stephen J. Brady Stop Hunger Scholarships; but they may refer family members who are not employees of Sodexo.
Previous national Stop Hunger Scholarship recipients are not eligible to apply.
Previous regional Stop Hunger Honorees are eligible to apply.
How to Apply:
To be applying for scholarship, the candidates must register themselves through the given link:
https://aim.applyists.net/Account/LogOn?ReturnUrl=%2fSodexoFoundation
Award Amount:
The scholarship recipients each will receive $5,000 that can be used for their education.
Application Deadline:
The application period for the Stephen J. Brady Stop Hunger Scholarship begins on October 5, 2015 and ends on December 5, 2015.
Link for More Information:
http://www.sodexofoundation.org/hunger_us/scholarships/scholarships.asp
Contact Information:
For additional information regarding the scholarship program contact ISTS by email at StopHunger-at-applyists.com or by phone at 615 320 3149.