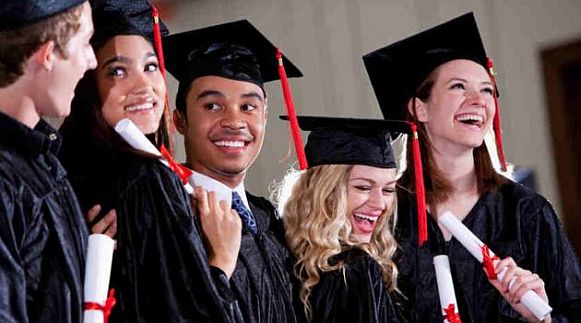 If you are a graduate student and looking a scholarship, hurry up! TheSR Education Group is pleased to announce its annual scholarship named as the "Graduate Scholarship for Teachers" to students who are enrolled in a graduate program through an accredited college or university.The group is motivated by a singular vision – "a world where everyone gets the education he or she needs to be successful". Winners will get $5,000 amount 4 times in a year.The total award is $20,000 in annual scholarships.
At SR Education Group, products are designed to help prospective students find a college suited to their individual needs, whether that means low tuition costs, high satisfaction reported by recent graduates, or degrees that lead to career advancement.
Eligibility:
To be eligible for the contest, the candidates must meet all the following criteria:
The contest is open to legal residents of the United States only who are at least 16 years of age, and who are enrolled in an accredited post-secondary academic institution in the United States.
International students studying in the U.S. must be legal U.S. residents if you hold resident status at a U.S. universitymay be eligible to apply
If candidates are under the age of 18, they must have the consent of your parent or legal guardian to participate in this contest their parent or legal guardian must read and agree to these terms and grant you permission to participate in the contest.
All applicable federal, state and local laws and regulations apply.
How to Apply:
Tell us about your greatest accomplishment as a teacher and any specific goals you have for your future. Your answer should be 300-500 words.
State any special personal or family circumstances affecting your need for financial assistance. Your answer should be 300-500 words.
Please share your insights on your undergraduate education
Financial Aid and Award Money:
SR Education Group is awarding $20,000 in annual scholarships for teachers pursuing graduate degrees.
Scholarships will be awarded 4 times a year in the amount of $5,000.
Application Deadline:
The deadline of the scholarship application is March 18, 2017, midnight (12am Eastern Time).
Link for more Information:
http://www.sreducationgroup.org/scholarships/graduate-scholarship-for-teachers
Contact Information:
If you have any query about contest, contact at: www.sreducationgroup.org/contact-us or sending a stamped, self-addressed business- size envelope to 123 lake street south, suite b-1, Kirkland, WA 98033