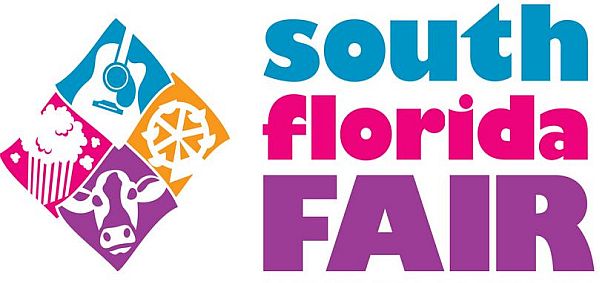 The South Florida Fair is proud to award $36,000 in Scholarships annually to worthy students who have exhibited a desire to further their education.Their purpose is to encourage young people to pursue a college education. South Florida Fair scholarships are sponsored by FPL (Florida Power & Light) Company. The scholarship must be used and must be paid to an accredited institution of higher education approved by the Scholarship Committee.
Florida Power & Light Company is the third-largest electric utility in the United States, serving approximately 4.7 million customer accounts across nearly half of the state of Florida.
Eligibility:
Applicant must have completed his/her junior year in high school, be a permanent resident of Florida, and reside in one of the following counties: Broward, Hendry, Martin, Okeechobee or Palm Beach
Additional credit will be given if the applicant is, or has been, a participant in the South Florida Fair's activities. Activities may consist of judging events, exhibits, or any other activity acceptable to the Scholarship Committee
Membership in 4H or FFA is NOT required
The selection committee may require a personal interview with the applicant
Advertising and promoting agencies, sponsors, Trustees, Directors, staff of the South Florida Fair and their immediate family members, and/or those living in the same household, are ineligible to apply
How to Apply:
For applying the scholarship, the candidates must complete the scholarship application form. Application form can be typed in acrobat reader. If hand written must be legible. The form can be downloaded by the given link:
http://i2.saffireevent.com/files.ashx?t=fg&f=2016_GRAL_SCHOLARSHIP_APPL-FORM-copy.pdf&rid=SouthFloridaFair
Supporting Documents:
Please include four copies of the entire packet and one copy of your high school transcript. High School Transcript (1 copy)
High School Transcript (1 copy)
Two Letters of Recommendation (4 copies each)
Essay Topic "What advice would you give yourself as an incoming high school freshman?" (4 copies)
Submitting Details:
The candidates can mail complete application packet to:
Scholarship committee – South Florida Fair
P.O. Box 210367, West Palm Beach, Fl 33421-0367
For SCHOLARSHIP information, please call: (561) 790-5245
Award Amount:
The South Florida Fair is proud to award $36,000 in Scholarships.
Application Deadline:
Application packet must be received by the Fair no later than October 31, 2015.
Link for More Information:
http://www.southfloridafair.com/scholarships
Contact information:
If you have any questions or concerns regarding the scholarship, you can call Lorie Stinson at (561) 790-5245.