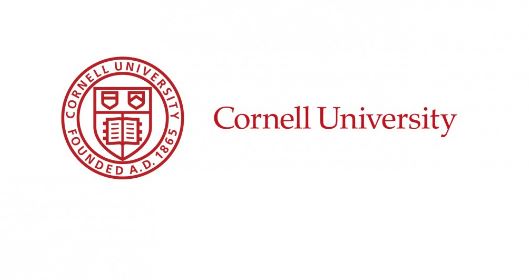 The Society for the Humanities at Cornell University seeks interdisciplinary research projects for residences that reflect on the philosophical, aesthetic, political, legal, ecological, religious, and cultural understandings of authority. The program welcomes applications from scholars and practitioners who are interested in investigating this topic from the broadest variety of international and disciplinary perspectives. The Society invites scholars to explore the ends of authority, understood as its purposes, goals, and ideals as well as its limitations, aporias, and paradoxes. Each Fellow will receive $50,000. Fellows who are living outside North America are eligible for an additional $2,000 to assist with travel costs.
The Society for the Humanities was established at Cornell University in 1966 to support research and teaching in the humanities. It is intended to be at once a research institute, a stimulus to educational innovation, and a continuing society of scholars. The Society and its Fellows have fostered path-breaking interdisciplinary dialogue and theoretical reflection on the humanities at large.
Eligibility:
Fellows should be working on topics related to the year's theme. Their approach to the humanities should be broad enough to appeal to students and scholars in several humanistic disciplines.
Applicants must have received the Ph.D. degree before January 1, 2017.
The Society for the Humanities will not consider applications from scholars who received the Ph.D. after this date.
Applicants must also have one or more years of teaching experience, which may include teaching as a graduate student.
How to Apply:
To apply, the applicant must submit online application and upload all required material through the given link: https://academicjobsonline.org/ajo?apply-1196-9274-1
Supporting Documents:
The following application materials must be submitted via AJO fellowship #9274
A curriculum vitae
A one-page abstract describing the research project the applicant would like to pursue during the term of the fellowship (no more than 300 words)
A detailed statement of the research project (1,000 – 2,000 words). Applicants may also include a one-page bibliography of the most an essential materials to the project.
A course proposal for a seminar related to the applicant's research. Seminars meet two hours per week for one semester and enrollment is limited to fifteen advanced undergraduates and graduate students. The course proposal should consist of:
A brief course description suitable for the University course catalog (50-125 words)
A detailed course proposal (up to 300 words)
A list of the essential texts for the course
One scholarly paper (no more than 35 pages in length)
Two letters of recommendation from senior colleagues to whom candidates should send their research proposal and teaching proposal. Letters of recommendation should include an evaluation of the candidate's proposed research and teaching statements. Ask referees to submit their letters directly through the application link. Letters must be submitted on or before October 1, 2017.
Financial Aid and Award Money:
Fellows include scholars from other universities and members of the Cornell faculty released from regular duties. The fellowships are held for one academic year.
Each Society Fellow will receive $50,000. Applicants living outside North America are eligible for an additional $2,000 to assist with travel costs.
Fellows spend their time in research and writing, participate in the weekly Fellows Seminar, and offer one seminar related to their research.
The seminars are generally informal, related to the Fellow's research, and open to graduate students, suitably qualified undergraduates, and faculty members.
Fellows are encouraged to explore topics they would not normally teach and, in general, to experiment freely with both the content and the method of their courses.
Application Deadline:
The complete applications must be submitted on or before October 1, 2017.Awards will be announced by the end of December 2017.
Link for More Information:
http://sochum.as.cornell.edu/society_fellowships.html
Contact Information:
If you have any question, contact by phone: 607-255-9274 or email: humctr-at-cornell.edu