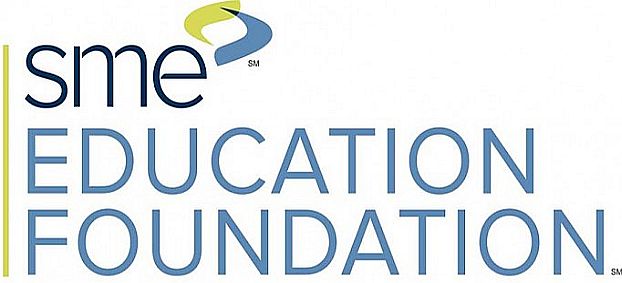 The SME Education is pleased to offer its annual scholarship program. The foundation supports the new faces of manufacturing by providing scholarships. SME Education Foundation scholarships provide financial support to students pursuing a degree in an engineering discipline closely related to manufacturing or a technology field of study related to manufacturing. Every year they offer scholarships range from $1000- $6000 that can be used for tuition, books or lab/course fees.
The SME Education Foundation inspires, prepares and supports young people in their pursuit of advanced manufacturing career pathways.
Eligibility:
Must be a graduating high school senior, current undergraduate or graduate student who will be enrolling as full time undergraduate or graduate student, attending accredited colleges or universities in the United States or Canada for the next fall term.
Scholarships are only available to citizens of the U.S. and territories, citizens of Canada, students with permanent residency status in the U.S. (i.e. green card) or Canada, or applicants with a U.S. or Canadian student visa.
Must have a minimum GPA of 2.0 on a 4.0 scale or 70 on a 100 point (%) scale. Most scholarships have a minimum GPA of 3.0/80.
Must be pursuing a degree in one of these qualifying majors (https://scholarships.smeef.org/applications/default.asp?nm=qualifying-majors-for-scholarship-application)
How to Apply:
In order to apply for scholarships, students must first register with the SME Education Foundation. The application process is open from November to February. The link is:
https://scholarships.smeef.org/applications/register.asp
Supporting Documents:
Resume: Your resume should be a brief summary of your education, extra-curricular activities, and accomplishments
Reference Letters – ask individuals who can attest to your qualifications to write a reference letter on your behalf. Be sure to get their email addresses, so you can include this contact information in your scholarship application.
Transcripts – contact your high school or college for your most recent transcript and include with your application. Make this request as soon as possible, because it may take time to get the transcript back from your school.
Student Statement– include details about why you chose your major, education and career objectives, and how this scholarship will help you achieve your objectives.
Award Amount:
Scholarships range from $1000- $6000 and can be used for tuition, books or lab/course fees related to attaining a technical or engineering education.
Application Deadline:
The application process will close February 1, 2016 and winners will be notified in the spring.
Link for More Information:
https://scholarships.smeef.org/applications/