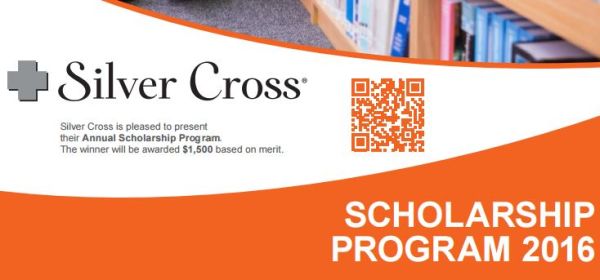 Silver Cross is thrilled to present their Annual Scholarship Program. All students registered in an accredited American or Canadian university or college, who require a mobility device (wheelchair or scooter) are encouraged to apply. The main purpose of this endeavor is to make a meaningful contribution to the life of those students who use wheelchairs for mobility purposes during completing their education. The winner will be awarded $1,500 based on merit.
Silver Cross is always looking for the latest information, the best dealers for its network, and the best ways to present this to the millions of people who are looking for all kinds of mobility aids every day.
Eligibility:
To be eligible, students must be enrolled at a recognized American or Canadian college or university in a three- or four-year undergraduate program.
How to Apply:
To participate in this Silver Cross Scholarship Award competition, students must submit a 500-word essay. This year's essay question is:
Describe how you have demonstrated leadership in your community or school environment, and how it has helped you build your life skills.
Submitting Details:
The candidates can submit their essay by using the application form. The link is:
https://www.silvercross.com/scholarship/
Award Amount:
The scholarship award is worth $1,500 and will be awarded in January 2017.
Application Deadline:
The completed application form must be submitted on or before December 15, 2016.
Link for More Information: 
https://www.silvercross.com/scholarship/