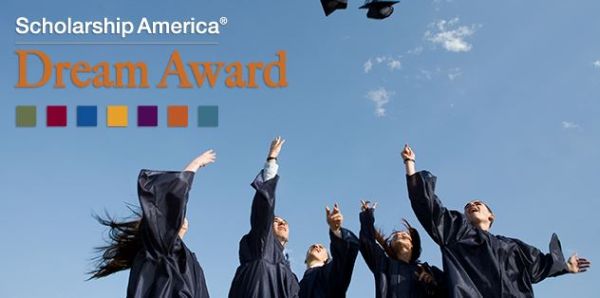 Scholarship America is proud to announce Scholarship America Dream Award. Any candidate who have received a high school diploma or any equivalent degree from U.S. school considered being eligible. Scholarship America's Dream Award is a renewable scholarship fund targeted toward completion. The scholarship awards are between $5,000 and $15,000 annually.
Scholarship America is a Minnesota-based American philanthropic organization. Mission of Scholarship America's is to mobilize America, through scholarships and educational support, to make postsecondary success possible for all students.
Eligibility:
Eligibility criteria of the given scholarship are described below:
Be at least 17 years of age.
Be U.S. citizens, U.S. permanent residents (holders of a Permanent Resident Card), or individuals granted deferred action status under the Deferred Action for Childhood Arrivals Program (DACA).
Have received a high school diploma or the equivalent from a U.S. school by September 2016.
Have completed or expect to successfully complete a minimum of one full year of postsecondary education by June 2017.
Plan to enroll in full-time undergraduate study at the sophomore year level or higher at an accredited two- or four-year college, university or vocational-technical school in the United States for the entire 2017-18 academic year.
Be studying to obtain an associate's or first bachelor's degree.
Have a minimum cumulative grade point average of 3.0 on a 4.0 scale (or its equivalent).
Demonstrate financial need.
How to Apply:
Applicants are requested to register themselves through the given link below before applying.  https://www.eventbrite.com/e/scholarship-america-dreams-to-degrees-registration-18316413887?__
Award Amount:
The Dream Award Scholarship awards are between $5,000 and $15,000 annually, growing by $1,000 each year until graduation.
Dream Award scholarships for 2016-17 included general scholarships, STEM scholarships and scholarships for Chinese-American students.
Financial need will be considered in determining award amounts.
Application Deadline:
Varies
Link for more information:
https://scholarshipamerica.org/dream_about.php
Contact Information:
If you have questions regarding the given scholarship email at dreamaward-at-scholarshipamerica.org or by phone at 507-931-1682