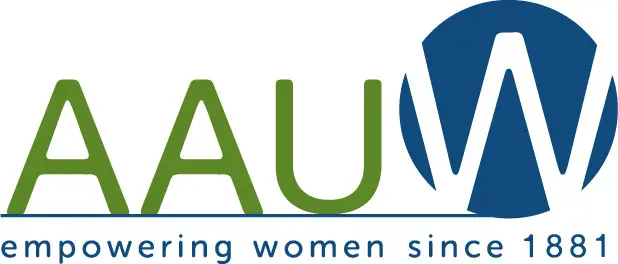 The American Association of University Women (AAUW) has launched "Reentry Woman Scholarship Award" to high school graduate female students. The program is available women who are non-traditional students, who have experienced challenges in life and education that differ from the traditional 4-year path. The purpose of the program is to supports women and girls in the local community through a scholarship fund and the Tech Trek program. American Association of University Women is offering three Re-entry scholarships ($1,800) to winning candidates.
The American Association of University Women (AAUW) is the nation's leading voice promoting equity and education for women and girls. AAUW members have examined and taken positions on the fundamental issues of the day — educational, social, economic, and political.AAUW has supported women since 1881 through advocacy, education, philanthropy, and research.
Eligibility:
Eligible applicants must meet the following minimal requirements:
Female high school graduate or GED without a bachelor's or advanced degree
Enrolled or accepted in a degree program at a community college, 4-year college, or university
Currently taking courses (minimum 6 units) toward stated goal
Non-traditional student – at least 23 years of age and having experienced turns of life and education differing from traditional four-year path
Completion of at least 20 college-level credits, excluding physical education and remedial courses with a minimum of a 2.0 GPA
Lives or attends school in north San Diego County including northern city of San Diego
How to Apply:
Eligible candidates can download an application form to apply, the link is given blow:
http://powayarea-ca.aauw.net/files/2016/03/Scholarship-Application-Form-1.pdf
Supporting Documents:
Two Letters of Recommendation addressing your accomplishments, attributes, academic and career goals. Letters cannot be written by relatives and must contain contact information.
Personal Statement – Limit to one page (typed, double-spaced) narrative addressing:
Why you consider yourself a non-traditional student
Your education and career goals, as well as steps are taken to achieve stated goals
How this scholarship will help you achieve your goals
Official transcripts of ALL college courses
Submitting Details:
The application can submit, complete application with supporting documents to the following ways:
Mail to: Patricia Molnar, PP-AAUW Scholarship Co-Chair, 9615 Palm Beach Lane, San Diego, CA 92129
Email to: AAUWPPscholarship-at-gmail.com
Financial Aid and Award Money:
American Association of University Women is proudly offering three Re-entry scholarships for $1800.
Application Deadline:
Fall 2017 scholarship application is now available. The applicants can submit their applications on or before March 1, 2017.
Link for More Information: