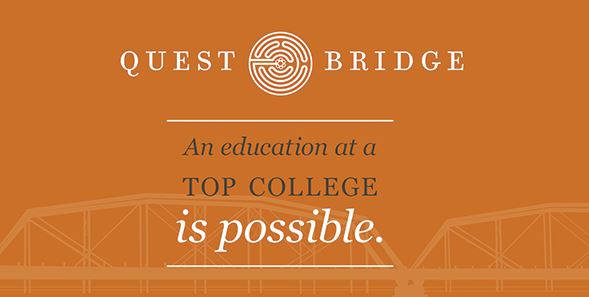 QuestBridge is pleased to announce its scholarship program for U.S. Citizens and Permanent Residents. The QuestBridge National College Match is designed for high school seniors who have shown outstanding academic ability despite economic challenges. The QuestBridge National College Match connects high-achieving low-income students with admission and full four-year scholarships to their partner colleges.
QuestBridge is a powerful platform bridging the nation's brightest, under-served youth and leading institutions of higher education and further opportunities.
Eligibility:
The QuestBridge National College Match is open to all:
U.S. citizens and permanent residents
Students, regardless of citizenship, currently attending high school in the United States
How to Apply:
For applying the scholarship, the candidates must register themselves through the given link:
https://apply.questbridge.org/account/register?r=https%3a%2f%2fapply.questbridge.org%2fapply%2f
Supporting Documents:
Two letters of recommendation from teachers in core academic subjects
A Secondary School Report from your high school counselor
A high school transcript and additional transcripts (if applicable)
Any standardized test score reports to-date. We accept SAT, ACT, Subject Tests, IB, or AP test scores. SAT and/or ACT test scores are highly recommended.
Award Amount:
College Match Scholarship Recipients are granted admission to one of QuestBridge's partner colleges with a full, four-year scholarship worth over $200,000 each.
Application Deadline:
Varies
Link for More Information:
http://www.questbridge.org/for-students/ncm-who-should-apply