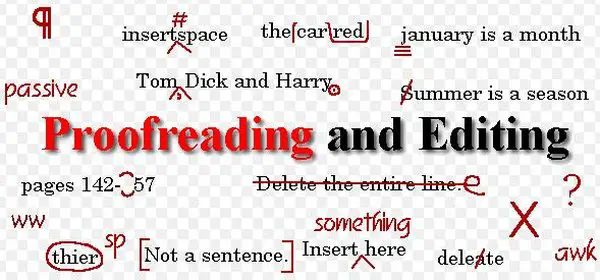 Proof-Reading.com is excited to announce the LLC Scholarship Program for college students who are attending an accredited four-year college or university in the United States. The Proof Reading, LLC Scholarship Program awards one $1,500 scholarship each year.
Proof-Reading.com provides professional document editing and proofreading services. They edit websites, brochures, PowerPoint presentations, memos, business plans, novels, short stories, poems and other professional documents. Proof-Reading.com can also edit most written documents in the formats like Microsoft Word, Excel, PowerPoint, Portable Document Files (PDF) and Rich Text Files (.rtf).
Eligibility:
To be considered eligible for the scholarship, the candidates must follow the given criteria:
Attend classes at an accredited four-year college or university in the U.S.
Take a minimum of 12 semester units (you must be a full-time student)
Be a legal resident of the U.S. or provide a valid green card
Maintain a cumulative Grade Point Average (GPA) of at least 3.5
How to Apply:
For applying the scholarship, the candidate
Must fill the on- line application form. The link is
http://www.proof-reading.com/proof-reading_scholarship_program.asp
Must submit an essay on the topic:
"As the number of those in need in America increases, the needs of charities that provide food, shelter, clothes, and healthcare also increase. This has driven many philanthropic individuals and institutions to reflect on where to put forth their efforts. Please discuss what causes you think organizations and individuals should support and why."
Essay Guidelines:
Must write a minimum of 1,500 words. There is no maximum word count.
Must focus on grammar and your ability to present ideas clearly
Include a works cited page with a minimum of three sources.
The essay must follow the Modern Language Association (MLA) system for documenting sources
Submitting Details:
Once you have completed your application you should submit the application form on-line.
Award Amount:
One $1,500 scholarship amount will be given to the winning candidates.
Application Deadline:
The candidates must apply for scholarships on or before 12 p.m. (noon) PST on January 23, 2016.
Link for More Information:
http://www.proof-reading.com/proof-reading_scholarship_program.asp
Contact Information:
If the candidates have any questions concerning the scholarships, they can ask directly to: scholarships-at-proof-reading.com