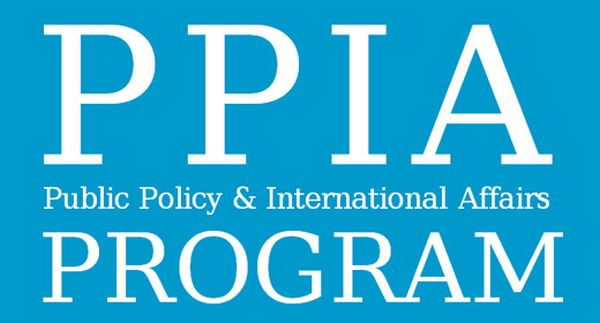 The Public Policy and International Affairs (PPIA) Program is offering PPIA Fellowship. The PPIA Fellowship is a series of educational and developmental programs that span from the end of a student's junior year in college to the completion of a Master's degree in public policy, public administration and/or international affairs. A stipend of up to $1,500 (funding determined by each JSI) and other more benefits will be provided through the fellowship.
The Public Policy and International Affairs Program (PPIA) is a not-for-profit that has been supporting efforts to increase diversity in public service for over 30 years
Eligibility:
If you are a United States citizen or legal permanent resident you are eligible to apply.
Applicants must have an expected graduation date between December 2016 and August 2017.
Must not have attained a Bachelor's Degree prior to start of Junior Summer Institute.
Must be committed to completing a Master's Degree in public and/or international affairs at one of the PPIA Consortium graduate schools.
Must demonstrate an interest in pursuing a professional career associated with public service such as government, nonprofits, humanitarian and international organizations and other related programs.
Must be interested in contributing to the diversity of perspectives present in the PPIA Fellowship Program.
Economic need is given consideration during the review of applications.
All academic majors are welcome to apply.
How to Apply:
The candidates can apply for fellowship through the given link:
http://www.ppiaprogram.org/app/
Supporting Documents:
Two letters of recommendation
All applicants are required to submit information about his or her work history and volunteer experience as well as Personal Statements
A copy of your current resume (Should be uploaded as a PDF)
Unofficial academic transcript from all colleges or universities that you have attended.
A copy of your financial aid award letter for 2015-2016 (PDF preferred, .doc or .jpg also accepted
Student AID Report (SAR) (PDF preferred, .doc or .jpg also accepted)
Parent/Guardian's tax forms for 2014if you are not receiving financial aid(PDF preferred, .doc or .jpg also accepted)
Award Amount:
A stipend of up to $1,500 (funding determined by each Junior Summer Institutes) will be given to the winning candidates.
Application Deadline:
The deadline for application to the 2016 summer institutes is November 1, 2015.
Link for More Information:
http://www.ppiaprogram.org/ppia/what-we-do/junior-summer-institutes/junior-summer-institutes/