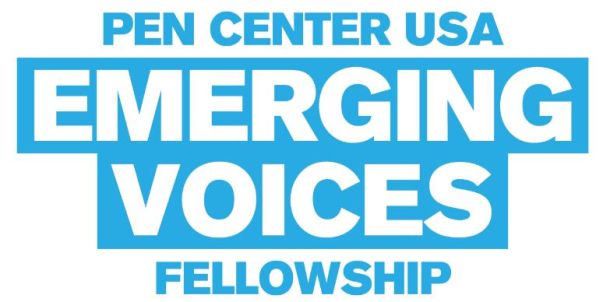 PEN Center USA has put forward its Emerging Voices Fellowship Program for writers. All writers over the age of 21 must live in Los Angeles are eligible to apply for the scholarship. The fellowship's aim is to provide new writers who are isolated from the literary establishment with the tools, skills, and knowledge they need to launch a professional writing career. The fellowship includes a $1,000 stipend, given in $500 increments and much more.
PEN Center USA is a branch of PEN, an international literary and human rights organization. It is one of two PEN International Centers in the United States, the other being PEN America, in New York City. PEN Center USA's mission is to stimulate and maintain interest in the written word, to foster a vital literary culture, and to defend freedom of expression domestically and internationally.
Eligibility:
All Scholarship applicants must be:
You must be a US citizen
All writers over the age of 21.
All fellows must live in Los Angeles or close enough to commute to Los Angeles for the duration of the program.
If you are not a resident of Los Angeles and you are awarded the fellowship you will need to relocate for the seven-month period.
How to Apply:
To be applying for the scholarship you must create an account by the given link:
https://emerging-voices.submittable.com/submit/81278/2018-emerging-voices-fellowship-application
Supporting Documents:
If you are interested in the position, your application should include:
Completed short answers.
A professional CV. List any writing experience, education, and publishing credits.
Two current letters of recommendation written by people who are either familiar with your writing, or can attest to your ability to complete any long term project. Letters must include the current recommender's e-mail address and phone number.
A writing sample of up to 20 pages of fiction or creative nonfiction, or 10 pages of poetry. This sample should be relevant to the project you are proposing in the short answer section of your Emerging Voices Fellowship Application.
Guidelines for Writing Samples:
Include full name and e-mail address on each page.
Be typed, double-spaced, and paginated in 12-point Times New Roman font.
Uploaded as an attachment.
Financial Aid and Award Money:             
The fellow will receive $1,000 stipend, given in $500 increments.
A professional mentorship with a published author.
Classes at the UCLA Extension Writers' Program.
Author Evenings with prominent authors, publishers, agents, and editors.
A series of genre-focused master classes.
A voice instruction class and recording session.
A volunteer opportunity.
Three public readings in Los Angeles.
Application Deadline: 
Entries for the scholarship will be submitted by August 1, 2017, at 11:59 PM Pacific Standard Time.
Link for More Information:
https://www.penusa.org/programs/emerging-voices?platform=hootsuite