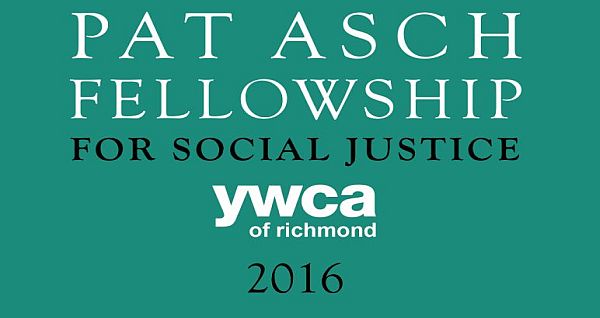 Are you a 50 years old woman and interested in applying for fellowship? YWCA of Richmond Organization is offering an amazing fellowship named as Pat Asch Fellowship for Social Justice.  Women who are interested in working in Richmond City are eligible to apply. The Fellowship is designed to support the work or professional development of a woman who has a vision for change in her own life and the drive to make positive change in the Greater Richmond community.  $17,500 amount will be granted to each selected women.
YWCA of Richmond was established in 1887. Aim of the foundation is to help women in the community of Richmond, Virginia. Form past 128 years, programs of the foundation have evolved and expanded to meet the unique needs of community.
Eligibility:
Any woman who is at least 50 years of age and who resides or works in Richmond City, Chesterfield, Hanover, Henrico, Goochland or Powhatan County.
Staff and relatives of the YWCA and the Fellowship Selection Committee are not eligible to apply for the Fellowship.
How to Apply:
In order to apply for the given fellowship:
A one page cover letter that includes a brief biography and contact information. Please remember to include the applicant's date of birth to ensure age eligibility for this fellowship.
A statement of intent, up to three pages in length, that describes: the applicant's interest in and motivation to apply for the Fellowship.
The problem area to be addressed through the applicant's social justice efforts
The fellowship project/experience design
Intended outcomes from the fellowship cycle
The relationship between this project and the cause of social justice
A detailed timeline and specific plan for the use of the funds
Submitting Details:
Applicants can submit all their materials to Rupa Murthy, Chief Development Officer at rmurthy-at-ywcarichmond.org.
Award Amount:
Fellowship of up to $17,500 awarded to one woman, annually.
Application Deadline:
Deadline of the given fellowship is February 15, 2016.
Link for More Information:
http://ywcarichmond.org/wp-content/uploads/2015/12/2016-Pat-Asch-Fellowship-Packet-Dec-2015.pdf
Contact Information:
For more information about the Pat Asch Fellowship for Social Justice, you may contact: rmurthy-at-ywcarichmond.org