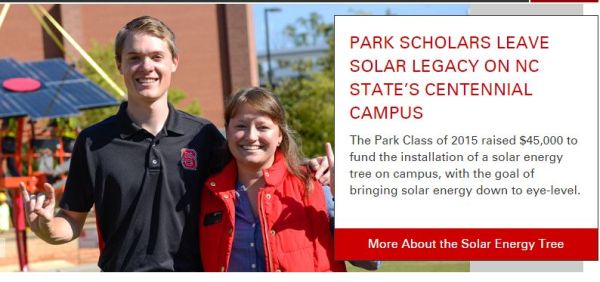 North Carolina University is glad to announce Park Scholarship. Candidates applying for the given scholarship must be United States citizen. The given scholarship provides a superb educational opportunity for exceptionally talented and well-prepared young men and women who merit the intellectual challenge of a distinguished faculty and a superior university. Four-year scholarship valued at $100,000 will be granted to the winning candidates.
The University of North Carolina also known as UNC, or simply Carolina, is a public research university located in Chapel Hill, North Carolina, United States. The mission of the Park Scholarships program is to bring exceptional students to NC State, based on outstanding accomplishments and potential in scholarship, leadership, service, and character.
Eligibility:
Go through the eligibility criteria before applying:
To be eligible for the Park Scholarships, candidates must be United States citizens (permanent residents are not eligible) and be applying for fall, first-year admission into a baccalaureate program at NC State.
High School students can also apply.
Most successful candidates have an A average and score higher than the average can easily apply.
How to Apply:
In order to apply for North Carolina University Park Scholarship register yourself through the given link: https://apply.commonapp.org/Login
Supporting Documents:
Supporting Documents includes transcripts and test scores that must be submitted within 2 weeks after the deadline.
Award Amount:
Winners will receive:
Four-year scholarship valued at $100,000 in-state and $175,000 out-of-state, including tuition and fees, room and board, books and supplies, travel, and personal expenses
Grants to fund professional and personal enrichment experiences, such as research projects, service activities, and conferences in the United States and abroad
Early course registration
Guaranteed invitation to join the University Scholars Program for all Park Scholarships Finalists
Application Deadline:
Varies
Link for more information:
Contact Information:
For more related information about North Carolina University Park Scholaship call: 919-515-3794 or email at: park_scholars-at-ncsu.edu