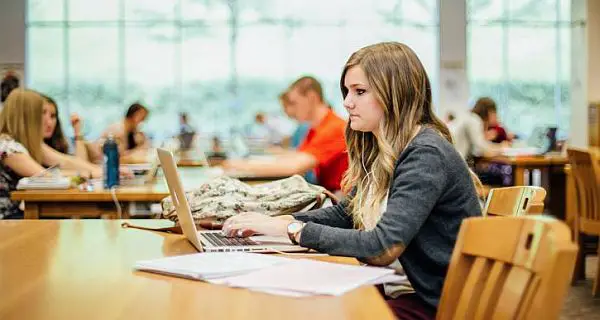 If you wish to build your career in the field of Telecommunication, you can make it true by Legislative Fellowship Program that is sponsored by The Ohio General Assembly, through the Ohio Legislative Service Commission (LSC). To be eligible for fellow­ship positions, you must complete at least a bachelor's degree program with a tele­communications-related major or minor by December 2017. The objective of the fellowship is to provide a professional environment in which fellows can enhance existing and learn new video production skills, promote knowledge of the state legislative process, and provide assistance to Ohio's elected officials. Fellows are paid $31,200 annually with an opportunity to earn an additional bonus of up to $2,000 for the length of service in the program.
The Legislative Service Commission (LSC) is a nonpartisan agency providing drafting, fiscal, research, training, code revision, and other services to the Ohio General Assembly. LSC was created in 1953, primarily to conduct studies of legislative issues during the interim periods between legislative sessions.
Eligibility:
Persons who wish to apply for the telecommunications fellow positions must:
Complete at least a bachelor's degree program by December 2017, with a major or minor in at least one of the following areas:
Mass Media Communications
Journalism (Broadcast or Video & Film)
Communications/Communication Arts (Electronic Media, Broadcasting)
Telecommunications
Radio/Television
Have production experience in one or more of the following areas: videography, editing, directing, lighting, and/or audio production.
Have excellent written and oral communications skills.
How to Apply:
Applying for the fellowship program, the candidates must download the application form through the given link:
http://www.lsc.ohio.gov/fellowship/tcapp.pdf
Supporting Documents:
To be considered for the 2018 program, one complete application packet includes one original of each of the following items:
A resume
Official, sealed transcript(s) from each college or university attended (for more than one quarter or semester)
A carefully edited two- to four-page typewritten personal statement and
A five-minute (max) demo reel publicly accessible via web link with your name and duties related to the project(s) clearly indicated
Submitting Details:
Submit complete application packets to:
Ohio Legislative Service Commission
Legislative Fellowship Program
Vern Riffe Center
77 South High Street, Ninth Floor
Columbus, Oh 43215-6136
Financial Aid and Award Money:
 Fellows are immediately eligible to participate in the health plan offered by the state and, after one year of continuous service, are eligible for dental and vision coverage.
All fellows must participate in the Ohio Public Employees Retirement System. Deductions made on behalf of the retirement system are refundable, according to current federal law and state regulations, upon termination of state employment.
Fellows are paid $31,200 annually with an opportunity to earn an additional bonus of up to $2,000 for the length of service in the program. Fellows receive sick leave, personal leave, vacation leave, and paid holidays and, at the discretion of LSC, may receive compensatory time off for overtime worked.
Application Deadline:
The deadline is April 30, 2017. Materials must be postmarked on or before April 30 will be considered on time.
Link for More Information:
 http://www.lsc.ohio.gov/fellowship/
 Contact Information:
For more information contact Fellowship Coordinator: Tynita M. White tynita.white-at-lsc.ohio.gov