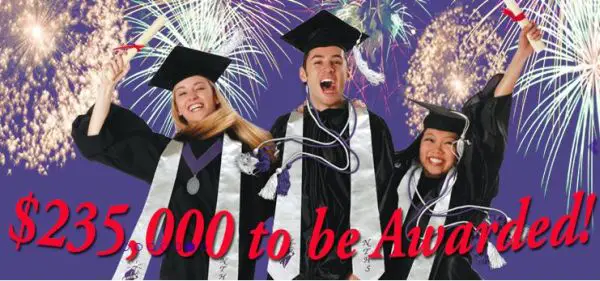 The National Technical Honor Society has announced a Jon H. Poteat Scholarship for current NTHS members who have not graduated. NTHS honors the achievements of top CTE students, provides scholarships to encourage the pursuit of higher education, and cultivates excellence in today's highly competitive, skilled workforce. NTHS helps the students to connect global career and technical education networks and discover opportunities with leading business. This year they will award over 225 prizes and each of $1000 amounts.
The National Technical Honor Society currently serves approximately 100,000 active members and nearly a million since its inception in 1984. NTHS has been the acknowledged leader in the recognition of outstanding student achievement in career and technical education.
Eligibility:
This scholarship is only available to current, student NTHS members who have not graduated.
How to Apply:
For applying the scholarship NTHS members following steps:
Log in as NTHS member
Click the JHP Scholarship Application link
Review and update any personal information
Read and agree to scholarship disclaimer
Submit application
Financial Aid and Award Money:
The National Technical Honor Society awards 225 scholarships as amount of $1,000 for each candidate
Application Deadline:
Applicants must submit the application material by the deadline April 20, 2017.
Link for More Information:
https://www.nths.org/scholarhip-jon-h-poteat
Contact Information:
If you have any question, email at info-at-nths.org or feel free to call at the office for assistance at 800-801-7090.