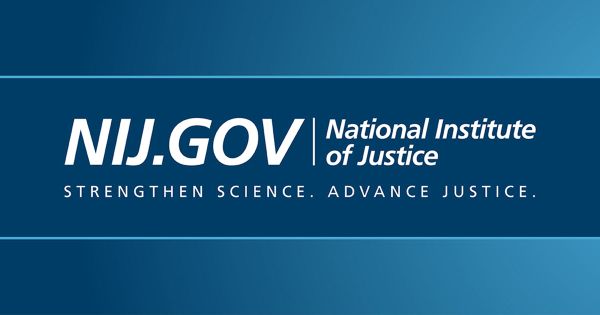 National Institute of Justice (NIJ) and IACP's Law Enforcement Advancing Data and Science (LEADS) Scholarship Program is open for Law Enforcement Officers. The program gives an opportunity to attend the IACP Conference, NIJ Research Seminars, and IACP Networking Events and Join a Growing Community of Practice. The program helps law enforcement officers integrate research into their day-to-day work and provides NIJ with direct insight from forward-leaning practitioners who value research and the role it plays in practice. Ten new merit-based scholarships will be given to the winn9ng candidates.
National Institute of Justice (NIJ) provides objective and independent knowledge and tools to reduce crime and promote justice, particularly at the state and local levels.
Eligibility:
• The scholarship program is for sworn, mid-level career police professionals who have demonstrated experience partnering with researchers to implement science-based initiatives, or who have infused research into policing policy and practice.
• Applicants should be officers who are in a position to affect policy and practice within their agencies. Applicants must not currently be an NIJ grantee.
• Applicants must be a sworn law enforcement officer working for the United States law enforcement agency.
• Applicants must hold a position that is considered "mid-rank" within their respective agency.
How to Apply:
To be considered for scholarship, the candidates must submit the following documents:
• Current resume.
• A two-page (double-spaced in 12-point font with 1-inch margins) essay explaining how participation in this program will benefit you and your agency, your research interests, and how you might integrate research into your agency. Specifically, the essay should include:
1. A brief description of your current roles and responsibilities in your agency.
2. A description of your previous experience partnering with researchers to use scientific methods and findings to inform decisions about policing policy or practice, and/or your previous experience using research to inform policy and practice in your agency.
3. The specific description of how your participation at the IACP Conference and Expo will benefit your agency, including how lessons learned and information gathered will be shared, and specific areas of research that are priorities for you or your agency.
• A letter from your supervisor — on agency letterhead — approving your attendance at the Conference and participation in the LEADS program for up to three years.
Submitting Details:
Submit the following to Ted Robinson at theodore.d.robinson-at-ojp.usdoj.gov
Award:
• NIJ will grant ten new merit-based scholarships to mid-rank law enforcement officers to join a diverse, growing group of practitioners dedicated to advancing policing throughout the nation. As part of this program
• LEADS scholars will have the opportunity to attend various special events held within the D.C. Metropolitan area
• Participate in numerous networking and collaborative activities with NIJ leadership and leading researchers within the field of criminal justice and attend the International Association of Chiefs of Police (IACP) Annual Conference and Expo held in San Diego, California, October 15-18, 2016.
Application Deadline:
Application deadline is July 1, 2016.
Link for More Information:
http://nij.gov/events/Pages/iacp-scholarships.aspx
Contact Information:
For more information, you can contact at theodore.d.robinson-at-ojp.usdoj.gov: