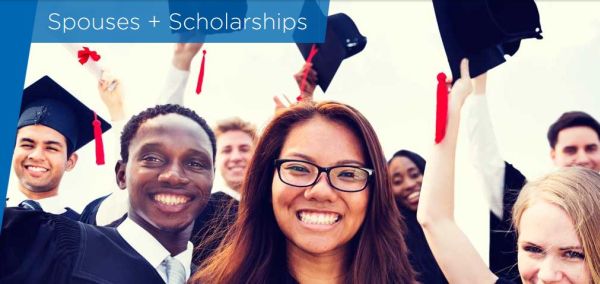 National Military Family Association (NFMA) is pleased to announce Military Spouse Scholarship. The scholarship program is named in honor of Joanne Holbrook Patton, a fifth-generation Army daughter and daughter-in-law of General George S. Patton. The mission of this scholarship program is to help prepare military spouses for meaningful employment and to better contribute to their family's financial security. Scholarships and professional funds awards ranges from $500 to $2500.
National Military Family Association (NFMA) is the voice of military families. For more than 45 years, they have continued the mission of those military wives, dedicating their efforts to making sure all military families feel empowered, resilient, and taken care of those.
Eligibility:
You can apply for a spouse scholarship if you:
Are a military spouse with a valid military ID are married to an active duty, reserve, guard, retired, medically retired, wounded or fallen service member (must be a service-related wound, illness, injury or death that took place after September 11, 2001)
Are a dual service military spouse
Are a divorced spouse, but only if you receive 20/20/20 benefits or 20/20/15 benefits
Are married when they ask for verification paperwork, usually a month after the applications close
Surviving spouses who are remarried, unless they are remarried to a service member are not eligible
Children are not eligible (Check the Defense Commissary Agency Military Children Scholarships)
Spouses of former service members, unless they are retired or medically-retired are not eligible.
How to Apply:
To be applying for scholarship, the candidates must sign in themselves by using the given link:
https://militaryfamily.scholarships.ngwebsolutions.com/ScholarX_ApplyForScholarship.aspx?applicationformid=7191&AYID=595
Award Amount:
Scholarships and professional funds awards ranges from $500 to $2500. The award is a onetime payment that must be used within 12 months.
Application Deadline:
Application Deadline is January 31, 2016.
Link for More Information:
http://www.militaryfamily.org/spouses-scholarships/