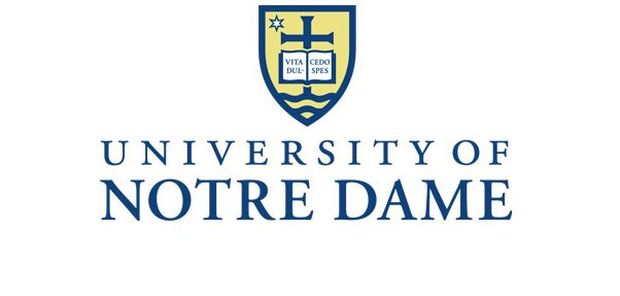 University of Notre Dame is pleased to announce NDIAS (Notre Dame Institute for Advanced Study) fellowship program. Applicants who are members of traditionally under-represented groups are encouraged to apply. The Institute offers its fellows the opportunity to engage not only in analysis but also analyze the world in substantive and collaborative ways.
The Notre Dame Institute for Advanced Study (NDIAS) supports research that is directed toward or extends inquiry to include, ultimate questions and questions of value. The Institute has an open agenda, permitting scholars to pursue outstanding research in all areas.
Eligibility:
Graduate students from all discipline and form all institution are welcome to apply
Excellent records of scholarly, artistic, or research accomplishment in their field(s)
Projects that touch on normative, integrative, or ultimate questions, especially as they engage the Catholic intellectual tradition
Projects characterized by clarity of thought, coherence, and impact
The ability to interact with other fellows and to engage in collegial discussions of research presentations
A willingness to contribute to a cooperative community of scholars
How to Apply:
To begin your NDIAS Graduate Student Fellowship application, create an NDIAS Fellowship Application account. The link of application form is:
http://ndias.nd.edu/fellowships/graduate-student/online-application/
Supporting Documents:
Current curriculum vitae (no more than four pages)
Proposal abstract (no more than 400 words)
Fellowship research proposal (no more than six pages, double-spaced)
Proposal bibliography (no more than two pages, single-spaced)
(optional) up to two pages of non-text materials supporting the research proposal
(optional) cover letter and
Three letters of reference
Application Deadline:
The complete application packet must be received by 11:59 p.m. (EDT) on Thursday, October 15, 2015.
Link for more Information:
http://ndias.nd.edu/fellowships/graduate-student/
Contact Information:
For questions regarding the application process, you can contact Carolyn Sherman, Events and Fellowships Program Manager, at csherman-at-nd.edu.