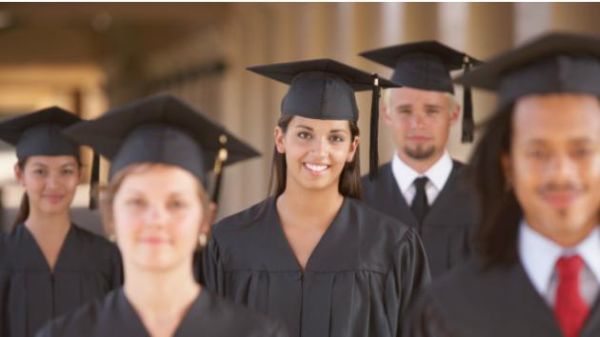 National Garden Clubs is pleased to announce scholarship that is available to juniors, seniors and graduate students who are pursuing a Master's Degree. Approximately 35 to 41 college scholarships are available annually, each in the amount of $3,500.00 to $4,000.00. College or university must be accredited and listed on the official website of the U.S. Department of Education.
National Garden Clubs, Inc., (NGC) is a not-for-profit educational organization headquartered in St. Louis, Missouri USA, adjacent to the Missouri Botanical Gardens. National Garden Clubs, Inc. provides education, resources, and national networking opportunities for its members to promote the love of gardening, floral design, and civic and environmental responsibility.
Eligibility:
Must be a US Citizen or Permanent Legal Resident of the United States
International or Foreign Exchange Students are not eligible.
Doctoral program students are not eligible.
Must be attending school full­time as defined by NGC:
Undergraduate students must be enrolled for a minimum of 12 graded hours of classes.
Graduate students must be enrolled for a minimum of 9 graded hours of classes.
Study abroad on fellowships or internships are not eligible
Must have a cumulative GPA of at least 3.25 (on a 4.0 scale)
Must be planning a career related to gardening, landscape design, environmental issues, floral design or horticulture
Must be majoring in given field of study. The list of the subjects can be checked by the link:http://www.gardenclub.org/scholarships/instructions-guidelines.aspx
How to Apply:
For applying the scholarship, the candidates must submit the following materials. All forms must be typed or computer generated, single side pages only, no staples.
NGC Scholarship Application Form. The form can be downloaded by the link:
http://www.gardenclub.org/resources/scholarship/1-ngc-scholarship-2015-2016-application-form-111514.pdf
Financial Aid Form
Complete official academic transcripts
Letter from applicant (set fonts, header, and margins for one (1) page ­ Front side only)
List of extracurricular activities, honors, recognitions received within the last three years (Front Side Only)
Three letters of recommendation (Front Side Only)
Application packet must be mailed to the State Garden Club Scholarship Chairman for the state in which the applicant is a legal resident.
Application Deadline:
Student Applications due to State Chairman is February 1, 2016.
State Chairmen's Submissions due to NGC Scholarship Chairman and Committee is March 1, 2016.
Link for More Information:
http://www.gardenclub.org/scholarships/