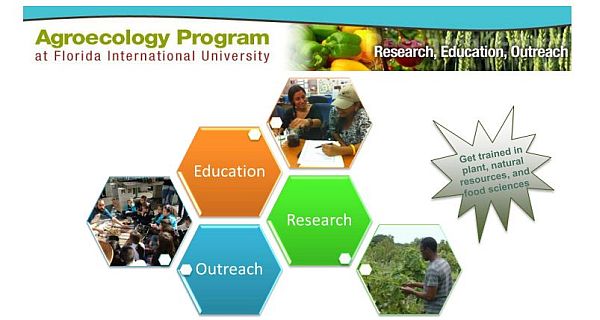 Florida International University's Department of Earth and Environment is offering Multicultural Scholarship Program. The scholarship is open for high school students. It offers five scholarships to qualified students to pursue a BS in Environmental Studies with a focus on Agroecology.
The Florida International University's Agroecology Program is a comprehensive program that integrates science-based education, research and outreach in the area of agriculture and natural resources.
Eligibility:
Minority students and students of multi-cultural background are preferred
High school cumulative unweighted GPA of 2.7
A combined SAT score of 1800 (under the new system)
How to Apply:
For applying the scholarship, the candidates must complete the scholarship application form. Form can be downloaded through the given link. The form must be in print writing.
https://agroecology.fiu.edu/projects/msp/msp-application-1.pdf
Supporting Documents:
Resume
A cover letter- 500 word statement of intent explaining why you are interested in this scholarship (make sure to include any prior experience in food and agriculture science)
Two letters of recommendation
A copy of your high school transcript and SAT score
Submitting Details:
You can Email complete application to: agroecol-at-fiu.edu or mail them to the address below:
Agroecology Program Modesto A. Maidique Campus
11200 SW 8th St., ECS 347, Miami,
FL 33199 305-348-0186
Award Amount:
Students receive up to $26,000 in funding throughout their scholarship term to support for time spent in experiential and experimental based learning.
Link for More Information:
https://agroecology.fiu.edu/projects/msp/