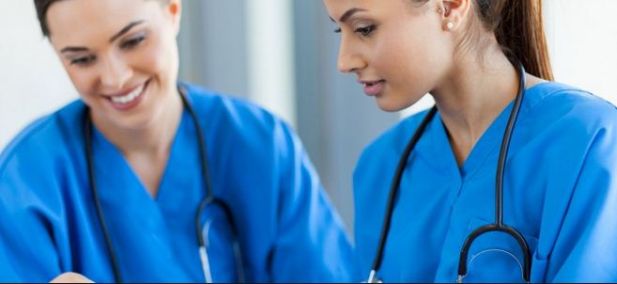 Minority Nurse has teamed up with NCEMNA to offer a Minority Nurse annual scholarship. The aim of scholarship is to help outstanding nurses from underrepresented groups to complete their studies toward a Bachelor or Master of Science in Nursing. This 16th annual scholarship competition offer two $1,000 awards and one $3,000 award for the deserving candidates.
MinorityNurse.com is the leading career resource for nurses and the largest dedicated diversity nursing jobs board. They advertise nursing jobs across their social media channels as well as centrally at minoritynurse.com.
Eligibility:
To apply for this scholarship, students must meet all four of the following criteria:
All applicants must be enrolled (as of September 2016) in either: The third or fourth year of an accredited BSN program in the United States or
An accelerated program leading to a BSN degree (such as RN-to-BSN or BA-to-BSN) or
An accelerated master's entry program in nursing for students with bachelor's degrees in fields other than nursing (such as BA-to-MSN)
Graduate students who already have a bachelor's degree in nursing are not eligible.
The applicants must be a minority in nursing profession
Have a 3.0 GPA or better (on a 4.0 scale)
Be enrolled (as of September 2016) as a 3rd/4th year nursing student in an accredited BSN program
Be a U.S. citizen or permanent resident
How to Apply:
For applying the scholarship, the candidates must fill the scholarship application form. The link is:
http://minoritynurse.com/minority-nurse-scholarship-application/
Supporting Documents:
Transcript or other Proof of GPA
Letter of recommendation from a faculty member outlining academic achievement
A brief (250-word) written statement summarizing your academic and personal accomplishments, community service, and goals for your future nursing career
Submitting Details:
Once you have completed your application form, you can submit it on-line. The supporting documents can be uploaded.
Award Amount:
Two $1,000 awards and one $3,000 award will be given to the winning candidates.
Application Deadline:
The application deadline is May 1, 2016
Link for More Information:
http://minoritynurse.com/event/minority-nurse-magazine-scholarship-program/