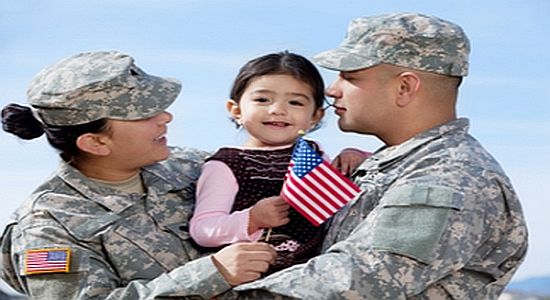 Participate in Military Family Scholarship Program whose target is to honor the men and women of armed forces and to raise awareness of their service and sacrifice. Kaplan University and the AFF (American Freedom Foundation) have teamed up to offer scholarship that is designed to support military and veteran families.
The program will award up to 900 scholarships, each covering more than half the costs of an undergraduate degree at Kaplan University. Applications will be accepted from the spouses or dependent children of service members, including National Guard and Reserve, and spouses or dependent children of United States veterans.
Eligibility:
For the scholarship the candidates must follow the given criteria:
Be a family member of a current or prior U.S. military service member
Have a cumulative grade point average (CGPA) of 3.00 or higher (on a 4.00 scale) from high school or prior college. (College CGPA must be from a regionally or nationally accredited college that is based on a minimum of either (i) 6 semester credit hours earned, (ii) 9 quarter hour credits earned, or (iii) 90 class room clock hours earned.)
Be a new student to Kaplan University
How to Apply:
For applying the scholarship, the candidates must login themselves through the link https://www.scholarsapply.org/aff/register.php?
Application Deadline:
The 2015 scholarship campaign and application website will open on December 8, 2014 and Scholarship application will be accepted until 900 awards have been granted or October 30, 2015, whichever is sooner.
Award amount:
The Program will award a total of 900 partial tuition scholarships to qualified students. These scholarships will cover over 50% of the tuition costs. Twenty (20) full scholarships (covering all tuition and fees) will also be awarded from qualified partial scholarship recipients.
Link to apply:
http://www.kaplanuniversity.edu/military/family-scholarship-program.aspx