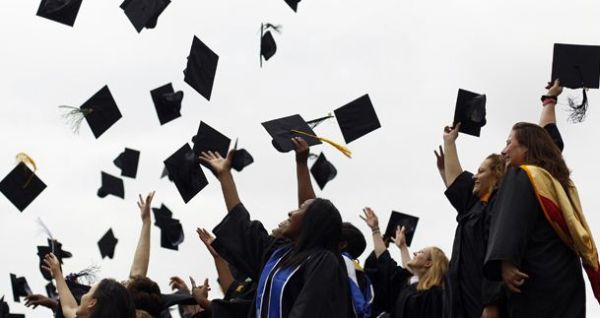 Geneseo Migrant Center is pleased to announce the Baccalaureate Scholarship to provide financial support to the deserving student. The scholarship is designed to support the youth in obtaining a baccalaureate degree without being overloaded with major debt. Up to a possible $20,000.00 amount will cover expenses for the study.
The Geneseo Migrant Center provides a variety of services to migrant farmworkers residing in the immediate geographic area. The Geneseo Migrant Center provides a variety of services and opportunities for migrant farmworkers and their families on a regional, statewide, and national basis to encourage and assist them in achieving their full potential.
Eligibility:
To be considered eligible for the scholarship, the candidates must have:
Recent history of movement for agricultural employment
Scholastic achievement
Financial need
Successful completion of at least one year at an accredited post-secondary institution
How to Apply:
For applying the scholarship, the candidates must fill the application form. The candidates can download the application form by the link:
http://www.migrant.net/migrant/scholarships/forms/mfb.pdf
Supporting Material:
Three letters of recommendation, at least one of which must be from a school, community or educational agency representative with a personal knowledge of the applicant's character and commitment to obtaining a baccalaureate degree
A personal essay of at least 500 words telling about his/her background, career and personal goals, and indicating why he/she should receive this assistance
A copy of college transcript showing the most recent grades obtained
Financial need documentation in the form of a copy of most recent income tax return of applicant or parents, a copy of school financial aid form, or loan documentation
A copy of the applicant's most recent migrant education certificate of eligibility (coe)
Submitting Details:
The candidates can submit application along with all supporting documents to:
Migrant Farmworker Baccalaureate Scholarship Committee
Geneseo Migrant Center, Inc.
3 Mt. Morris – Leicester Road Leicester
NY 14481 (800) 245-5681
Award Amount:
The scholarship will support, up to a possible $20,000.00 expenses.
Application Deadline:
The application packet must be submitted by July 1.
Link for More Information:
http://www.migrant.net/migrant/scholarships/mfb.htm
Contact Information:
For more information the candidates can email to: Michael Reho, Director
mreho-at-gvboces.org. They can call (800) 245-5681