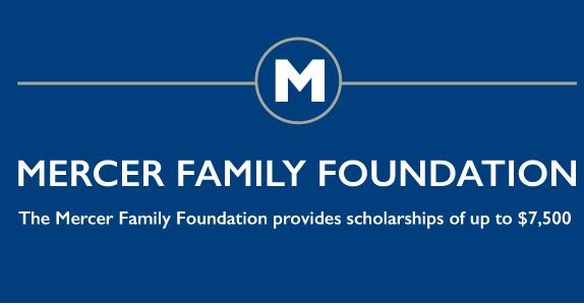 The Mercer Family Foundation understands that education is the key to the future. Hence they are investing in students — offering college scholarships to exceptional college juniors and seniors who have chosen math and/or physics as a career path.The purpose of the program is to support to college students who are not able to attend college without financial assistance. The foundation will provide scholarships of up to $7,500 to the winning candidates.
The Mercer Family Foundation is a 501(c)(3) foundation run by Rebekah Mercer, the daughter of hedge fund manager Robert Mercer. It is a private grant-making foundation in the United States.
Eligibility:
Limited to juniors and seniors with declared majors in math and/or physics
Be a citizen of the United States
How to Apply:
In order to apply, the candidates may submit an online application on the given link: http://www.mercerff.org/apply-for-a-scholarship.html
Supporting Documents:
Upload a resume/cv
Recommendations: 2 letters of recommendation
Essays: submit answers of no more than 500 words each to the following questions:
Why did you choose math or physics as your major?
What are your career/personal goals after you graduate?
If you receive this scholarship, how will it help you achieve these goals?
Submitting Details:
The applicants may send 2 letters of recommendation from either current or former math or physics professors at your university. Address:
Mercer Family Foundation
P.O. Box 19162
Portland, OR 97223
Financial Aid and Award Money:
The Mercer Family Foundation provides scholarships of up to $7,500 to college juniors and seniors.
Application Deadline:
The applications for the 2017-2018 academic year will be accepted from February 1, 2017, through March 31, 2017. Scholarships will be awarded on April 30, 2017.
Link for more Information:
http://www.mercerff.org/apply-foundation.html