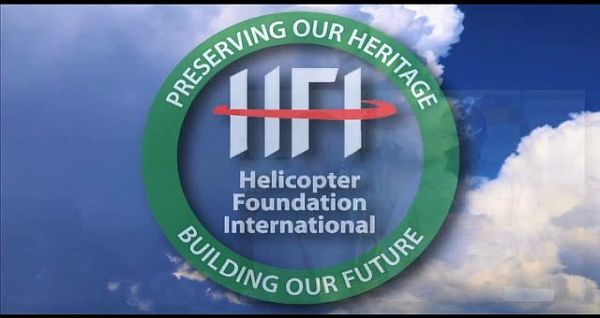 Helicopter Foundation International (HFI) is inviting deserving students to apply for a Maintenance Technician Certificate Scholarship Program. The scholarship is an effort to attract new talent to the industry as helicopter industry's need for qualified helicopter maintenance technicians. The program provides up to $2,500 to assist a candidate pursuing an A, P, or A&P, or the international equivalent aircraft maintenance technician certification.
Helicopter Foundation International was founded in 1983. HFI is a 501(c)(3) nonprofit dedicated to preserving the rich heritage of vertical flight and helping to educate future generations of helicopter professionals.
Eligibility:
Applicants who expect to receive their Maintenance Technician Certificate prior to January 1, 2016, are not eligible to apply for or to receive this award.
Candidates pursuing an Airframe (A), Power plant (P), or both Airframe and Power plant (A&P) license or the international equivalent.
How to Apply:
For applying the scholarship, the candidates must complete the application form. Form can be downloaded by clicking on "Apply Now" button. The application must be typed or legibly handwritten.
Supporting Documents:
Proof of enrollment in a certified FAA Part 147 or international equivalent Maintenance Technician Certificate training program
A clear copy of any and all FAA or international equivalent certificates
A current resume
Three current letters of recommendation from individuals such as employers, instructors, or others within the industry that can attest to your background, training, and experience as it relates to the aviation industry
Two references (e.g., employers, professional, or community organizations)
A summary of 300 words or more describing why you want to be a helicopter maintenance technician
International applicants must also provide proof of foreign citizenship
Submitting Details:
You can submit the complete application packet either by electronically or by email:
E-mail your complete application packet to:scholarships-at-rotor.org or
Mail complete application to:
HFI Scholarships,
1920 Ballenger Avenue, Alexandria,
VA 22314-2898
Award Amount:
Up to $2,500 will be awarded to assist a candidate
Application Deadline:
The deadline for submitting applications is 11:59 pm, November 30, 2015. Scholarship winners will be notified in January 2016.
Link for More Information:
http://helicopterfoundation.org/Default.aspx?tabid=2839