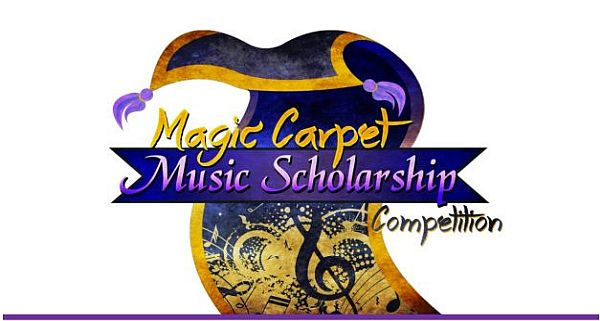 The Riverside County Fair & National Date Festival is offering Magic Carpet Music Scholarship Competition. The scholarship competition is open for citizens of United States and Riverside County. The competition invites you to showcase your creative talent center stage and have the opportunity to win scholarship monies to the college of your choosing. The winning candidates will also get a chance to perform live during the Riverside County Fair & National Date Festival taking place from February 12-21, 2016.
The Magic Carpet Music Scholarship Competition will be held on Sunday, November 22nd, 2015.
Eligibility:
The Magic Carpet Music Scholarship Competition is open to qualified young individuals who are residents or students of Riverside County and are citizens of the United States.
Candidates must be at least 17 years of age by November 22, 2015 and not have reached the age of 22 by February 12, 2016.
Minimum unweighted Cumulative GPA 2.0 (official grades must be submitted).
The competition consists of, but is not limited to, a live performance at the Competition for each of the three categories:
Vocal
Instrumental (soloist)
Original Composition
How to Apply:
For applying the scholarship, the candidates must fill the entry form that can be downloaded by the given link:
http://www.datefest.org/Portals/0/forms/2016_MusicScholarshipApplication.pdf
Supporting Documents:
Completed Photograph Release Form
Official Grades/Sealed Transcripts including unweighted cumulative GPA from the attendance office
Legal proof of age (a copy of birth certificate and/or driver's license)
Proof of Citizenship (birth certificate and/or passport)
A video with audio of your two (2) original performances (no longer than 4 minutes each in length)
 Submitting Details:
The entry form along with supporting documents must be submitted at the given address:
Magic Carpet Music Scholarship
Competition Committee
82-503 Hwy 111, Indio, CA 92201
Award Amount:
There are three scholarship categories as follows:
Vocal: $1,500
Instrumental: $1,500
Original Composition: $1,500
Application Deadline:
The complete application packet must be received by 4:00 p.m., Wednesday, October 21, 2015.
Link for More information:
http://www.datefest.org/Portals/0/forms/2016_MusicScholarshipApplication.pdf