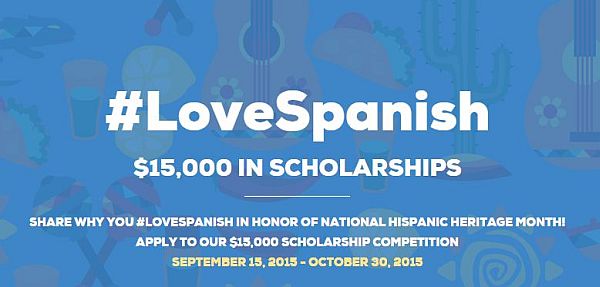 SpanishDict is pleased to announce the #LoveSpanish Scholarship. The scholarship is open for the students who are age of 13 years or older and for those who are enrolled in the U.S. or internationally. Scholarships of $15000 amount will be given to the deserving candidates. Submissions will be judged on quality, creativity, and relevance to the prompt by a panel of distinguished judges.
SpanishDict is the world's largest Spanish-English dictionary, translation, and language learning website. They develop and provide reliable, accurate, easy-to-use resources for learning Spanish.
Eligibility:
The #LoveSpanish Scholarship is open to any middle school, high school, college, graduate or adult education student who is 13 or older.
The #LoveSpanish Scholarship is open to students enrolled in the U.S. or internationally.
Proof of enrollment in the form of a transcript and/or student identification card will be required for winners.
How to Apply:
For applying the scholarship, you must share why you #lovespanish on twitter or facebook and follow the given steps:
Applicants' Submission must answer the prompt,"Tell us why you love Spanish (in English or Spanish)."
Applicants must include the #LoveSpanish hashtag and share the scholarship application on this page (http://www.spanishdict.com/scholarship).
Applicants can tag people they speak Spanish with and/or include a photo or video, but these elements of an application are entirely optional and will not affect the outcome of the competition.
Award Amount:
8 scholarships will be given to the winning candidates as follows:
1st place: $5000
2nd place: $3000
3rd place: $2000
5 awards of $1000 each
Application Deadline:
The scholarship contest period is: September 15, 2015 – October 30, 2015.
Link for More Information:
http://www.spanishdict.com/scholarship#.VfqNPdKqqko