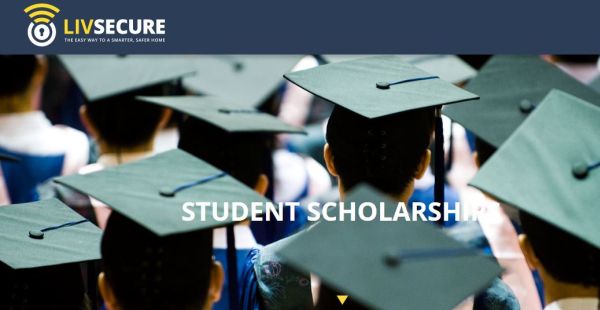 At LivSecure, they are proud to support those who are studying to make our neighborhoods a safer place. If you are currently studying law enforcement, law, criminal justice, or a related field, then you are eligible to participate in a scholarship contest. You focus on your studies, and they will help with your tuition. Hence, they are offering a $1000 scholarship to put toward your college tuition.
LivSecure continues the tradition by providing best-in-class hardware and monitoring solutions for home and business.
Eligibility:
You must be studying law enforcement, law, criminal justice, or a related field and also:
How to Apply:
To be considered for scholarship, in 500-1000 words, answer the following essay topic:
What is it that initially attracted you to a law enforcement related career, and what do you hope to achieve from this career?
Submitting Details:
Send your double-spaced, 12-point font essay in a Word document with the file name format as "Lastname_Scholarship_2016" toscholarships-at-livsecure.com and include a cover page with the following information:
Name
Address
Email address
Phone number
Year in school
School
School address
School phone number
Award Amount:
Only one (1) winner will be picked to receive the scholarship of $1000.
Application Deadline:
You can submit your application by the deadline July 1, 2016. LivSecure will review the submission and pick the winner on August 1, 2016.
Link for More Information:
https://www.livsecure.com/student-scholarships/